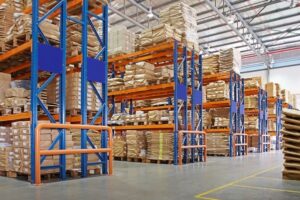 In an August 21 Federal Register notice, the Department of Commerce and the U.S. Trade Representative (USTR) invited comments on the costs and benefits to U.S. industry of government procurement obligations under trade agreements and the impact of those agreements on the operation of Buy American laws. Given this Administration's scrutiny of trade agreements and its emphasis on Buy American requirements, the notice provides a rare opportunity for U.S. firms to provide their views. This blog post highlights the information that the agencies consider relevant.
The Commerce Department and USTR are conducting the industry outreach in order to respond to the President's Buy American and Hire American Executive Order, issued on April 18. That Order called for the agencies to assess the impact of U.S. free trade agreements (FTAs) and the WTO Government Procurement Agreement (GPA) on the operation of Buy American laws. It also directed the Secretary of Commerce to submit a report to the President by November 24, on how to strengthen the implementation of Buy American laws. The agencies will consider comments responding to the notice in preparing the assessment and report.
In responding to the notice, the agencies ask commenters to consider the impact of participating in both U.S. federal procurement and foreign government procurement markets, including with respect to:
Economic incentives provided by trade agreements and Buy American laws;
The impact of trade agreements on business competitiveness and competition in government procurement opportunities;
The effect of trade agreements on supply chain and sourcing decisions for goods;
How Buy American or similar foreign requirements increase or decrease companies' competitiveness in government procurement opportunities;
Administrative costs of complying with Buy American and similar procurement policies; and
Costs relating to providing or otherwise proving the country of origin of goods supplied in a procurement.
To guide responses, the notice sets out a series of questions that are aimed at obtaining information on the access to U.S. federal and foreign government procurement markets "for goods that are manufactured in the United States, regardless of the nationality or location of the supplier". The questions include:
Extent of participation in both U.S. federal procurement and foreign government procurement over the past five years, including share of annual revenue from U.S. operations from federal or foreign government contracts;
How a company's decisions to bid on federal contracts are affected by FTAs and the GPA, which "allow equal participation" by firms from FTA and GPA partner countries;
Experience in bidding on procurement in countries that are subject to an FTA or the GPA, including the three greatest challenges, and whether that experience differs from competing for contracts in countries with which the U.S. does not have procurement obligations;
The average U.S. content of goods in domestic and foreign bids;
The three principal barriers to having 100% domestic content in goods produced for U.S. federal or foreign procurement.
How trade agreements with procurement obligations affect strategic decisions relating to production and supply chains for government procurement as well as for private sector customers;
Experience with conflicts between Buy American or similar foreign requirements and FTA or GPA requirements, including whether and how such conflicts were resolved; and
Whether the presence of Buy American or similar foreign requirements affected (positively or negatively) a firm's ability to bid or win contracts in U.S. or foreign procurement.
As the Administration assesses the value of international trade agreements and considers strengthening Buy American laws, the request for comments provides an important opportunity for U.S. industry to weigh in on both the value of international agreements that are aimed at ensuring reciprocal access to foreign procurement markets, as well as the impact of Buy American laws on participation in federal procurement.
The agencies set September 18 as the deadline for industry comments.
For a comprehensive examination of international trade agreements that apply to U.S. government procurement and U.S. commitments under those agreements, see U.S. Procurement Commitments under Trade Agreements: A Djaghe White Paper.
Jean Heilman Grier
August 23, 2017
Related Posts
Trump's Buy American & Hire American Order
U.S. Procurement Commitments under Trade Agreements