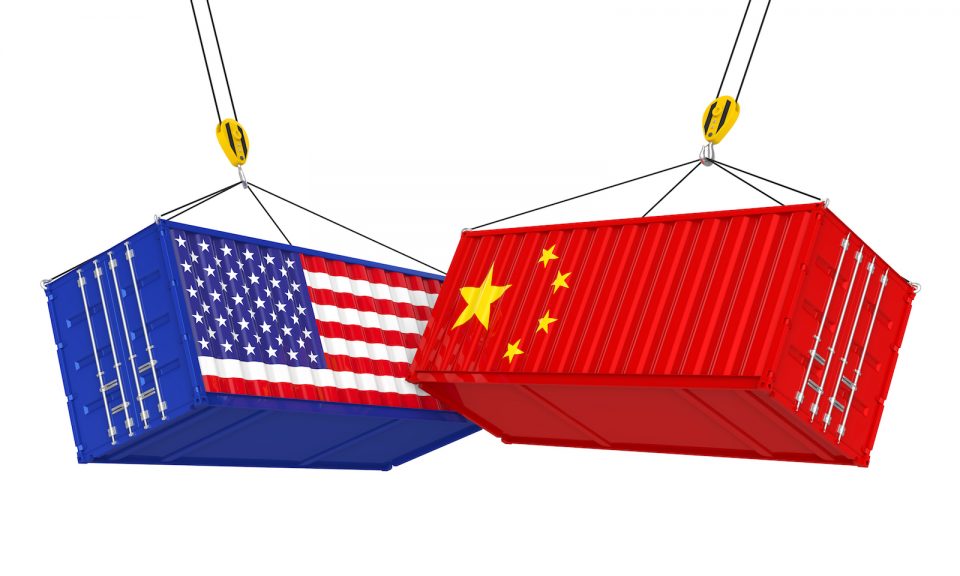 The U.S. Trade Representative's (USTR) investigation of China's trade practices relating to intellectual property rights (IPR) and forced technology transfer under Section 301 of the Trade Act of 1974 provided the president with a third opportunity to wield his favorite trade policy tool — tariffs. Earlier, he imposed them as safeguard measures on residential washers and solar cells; then he relied on a threat to national security argument to apply them to steel and aluminum imports and possibly to auto imports. In the Section 301 case, the president began with $50 billion of tariffs on Chinese imports and added $200 billion when China matched them with its own retaliatory tariffs. The tit-for-tac escalation of tariffs shows little signs of abating and no clear U.S. strategy. This post outlines the president's Section 301 remedies and questions his use of tariffs to address the Chinese practices at the heart of the 301 case.
In March, USTR concluded its Section 301 investigation with an extensive report, in which it determined that Chinese policies and practices relating to technology transfer, intellectual property and innovation were unreasonable or discriminatory and harmed U.S. stakeholders. More specifically, it found that China:
Uses joint venture requirements, foreign investment restrictions and administrative review and licensing processes to force or pressure U.S. firms to transfer technology;
Uses discriminatory licensing processes to transfer technologies from U.S. companies to Chinese companies;
Directs and facilitates investments and acquisitions that generate large-scale technology transfer; and
Conducts and supports cyber intrusions into U.S. computer networks to gain access to valuable business information.
Based on the report and Section 301 authority, the president ordered a range of actions to respond to the Chinese practices: WTO dispute settlement; investment restrictions; and 25% tariffs on $50 billion of Chinese imports.
As its first action, USTR initiated a WTO dispute proceeding on the elements of Chinese practices that appear to violate WTO rules, specifically, the Agreement on Trade-Related Aspects of Intellectual Property Rights (TRIPS Agreement). It contends that China deprives foreign IPRs holders of the ability to protect their rights in China and to freely negotiate market-based terms in licensing and other technology-related contracts. The European Union and Japan asked to join the U.S. case. The EU also filed its own case against China, which is similar to the U.S. case but identifies further potential violations of WTO rules.
To address the investment-related technology-theft issues in the report, the president instructed the Treasury secretary to propose investment restrictions. However, he suddenly switched course on June 27 and announced that he would defer to legislation pending in the Congress to address concerns with Chinese investment, instead of unilaterally restricting direct investment and technology flows to and from China. The legislation, the Foreign Investment Risk Review Modernization Act (FIRRMA), will overhaul the national security review process conducted by the Committee on Foreign Investment in the United States (CFIUS) with respect to foreign direct investment into the U.S. The House and the Senate have passed different versions of FIRRMA, which will need to be reconciled.
For his most consequential 301 action, the president turned to tariffs. His use of broad tariff authority began in January when he ordered duties on imports of large residential washing machines and solar cells and modules as safeguard measures. In March, he imposed tariffs on imports of steel (25%) and aluminum (10%) on U.S. trading partners (excluding only Australia and the few countries that agreed to quotas), based on a claim that they posed threats to the national security. He is poised to use the same authority for tariffs on auto imports.
On May 29, the president announced that the U.S. would impose a 25% tariff on $50 billion of goods imported from China "containing industrially significant technology, including those related to the Made in China 2025 program". The $50 billion represents the administration's estimate of the annual harm to the U.S. economy due to China's policies. Implementation began on July 6 on $34 billion of Chinese imports, with another $16 billion to be applied after a review process, including a July 24 public hearing, is completed.
If the president thought the tariffs would bring China to the negotiating table, he was mistaken. China responded by announcing that it would apply equivalent tariff measures on U.S. goods with a value of $50 billion. That prompted the president to order another round of tariffs, four times the original level: an additional 10% duty on Chinese products with an annual trade value of approximately $200 billion. In a 121-page July 17 Federal Register notice, USTR published the proposed list of products for the additional tariff and set a public hearing (August 20-23) and comment process, which closes on August 30.
The White House's use of Section 301 to impose tariffs is also prompting challenges from China as violating WTO rules. China filed a WTO case against the first tranche of Section 301 tariffs on July 9, and a second against the next $200 billion in U.S. tariffs on July 16. Defending unilateral action under Section 301, a statute long criticized by U.S. trading partners, may dilute the united front that the United States was beginning to build with its own WTO case against China.
Congress enacted Section 301 to provide the administration with negotiating leverage to address unfair trade practices. While the USTR report drew broad support for addressing long-standing concerns of the U.S. business community with China's intellectual property and technology transfer policies, the administration has not articulated a strategy of how the imposition and escalation of tariffs on Chinese products will enable it to address those issues. Tariffs cannot be considered an end goal, only as a means to the end.
Senate Finance Committee Chair Orin Hatch (R-UT) criticized the president's addition of $200 billion tariffs as "fall[ing] short of a strategy that will give the Administration negotiating leverage with China". In the House, Ways and Means Committee Ranking Member Richard Neal (D-MA) reportedly described the tariffs as "tools in search of a plan". They reflect growing concern in the Congress with the president's use of tariff authority.
Jean Heilman Grier
July 18, 2018
Related Posts
China 301 & Other Trade Investigations
National Security Tariffs: Cars Next?
Trump Trade Policy: Section 301