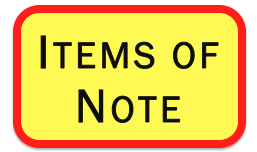 The National Association of State Procurement Officials (NASPO) has published a new Guide to International Trade Agreements.  It is designed to assist "state officials understand U.S. trade agreements and their obligations under the agreements" with respect to state government procurement. NASPO is a non-profit association made up of the directors of the central purchasing offices in the 50 states, the District of Columbia and U.S. territories.
International Agreements with State Procurement Obligations: The Guide provides an overview of international agreements, which includes a discussion of state authorization of covering procurement in agreements. The agreements with state procurement obligations are the WTO Government Procurement Agreement (GPA) — the first international agreement to cover state procurement, eight free trade agreements (FTAs) and a 1995 U.S.-European Union exchange of letters.
States Covered: The Guide provides a link to a chart that lists all states and indicates whether or not they cover procurement under an international agreement and if so, the agreements applicable to the state. In addition, a map provides a link to the following information for each of the 40 states that cover procurement, by clicking on that state:
The agreements under which the state has obligations
The countries covered by those agreements
The entities that the state covers under the agreements
The procurement covered by the state, i.e., goods, services or construction services
State-specific exclusions
Scope and Coverage of State Procurement: This Guide sets out three tests for states to apply to determine whether a procurement is subject to an international agreement. In addition, it explains how to calculate the value of a procurement to determine whether it is covered under applicable thresholds.
State Obligations under Agreements: The Guide outlines the obligations of states that cover procurement under agreements. It describes what is meant by the fundamental principle of non-discriminatory treatment of goods, services and suppliers of GPA and FTA parties. It also outlines the procurement procedures that apply to each of eight steps in a procurement. In addition, other requirements such as disclosure of information and domestic review of state procurement are addressed.
Other Information: The Guide describes the role of the Office of the U.S. Trade Representative with respect to covering state procurement under trade agreements. It also responds to frequently asked questions such as whether USTR can automatically add states to international agreements. The Guide closes with a brief overview of current negotiations of agreements that may affect state procurement: the Trans-Pacific Partnership (TPP), Transatlantic Trade and Investment Partnership (TTIP) and the addition of countries to the GPA.
Jean Heilman Grier
January 19, 2015
Related Posts
40 States Cover Procurement under International Agreements
Can U.S. Offer Comprehensive Coverage of States in TTIP?
Challenges of Covering State Procurement in TPP and TTIP
State Procurement Restrictions in Agreements