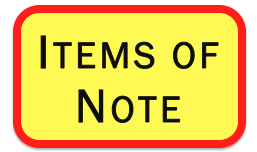 At a meeting on February 11, 2015, the WTO Committee on Government Procurement (Committee) reported progress in negotiations to expand the membership of the WTO Government Procurement Agreement (GPA). Of the WTO members currently engaged in negotiating accession to the GPA, Moldova is closest to finalizing its negotiations, and is likely to do so this year. If it does, it will join Montenegro and New Zealand, which will be added to the GPA roster this year as soon as they deposit their respective instruments of accession, which must occur by April for Montenegro and by July for New Zealand. Together with Moldova, they would increase the number of WTO members covered by the GPA to 46.
Here is a brief overview of the status of the current negotiations to accede to the GPA.
Moldova: Moldova submitted its fourth and final offer in January 2015. Most GPA parties indicated they were prepared to recommend acceptance of its final offer to their authorities. Moldova's accession could be adopted at the Committee's meeting in June.
China: At the February meeting, the GPA parties reviewed China's fifth revised offer, which was submitted last December. While that offer included significant improvements, the parties noted gaps that will need to be addressed before China's GPA membership could be approved. China responded that it would be difficult, if not impossible, for it to add to its coverage of entities, but that it would continue discussions with the parties on the proposed exceptions in its offer. The Committee chairman urged the Chinese delegation to seek new flexibility from its authorities, and called on the GPA parties to remain pragmatic in their expectations and approach to the negotiations. In addition to discussions of China's market access offer, the parties emphasized the need for China to advance work on reforming its procurement legislation, as its laws will need to be in compliance with the GPA before its accession can be finalized.
Ukraine: Progress was also reported on Ukraine's negotiations to join the GPA. Ukraine noted its intention to submit soon a third revised offer, which would follow two revised offers it submitted in 2014.  Ukraine and several parties expressed the hope that the country's accession could be concluded in the near future.
Kyrgyz Republic: The Kyrgyz Republic, which has been an observer since 1999, informed the Committee in February that significant work was under way in its capital that will facilitate renewal of its GPA accession negotiations.
Tajikistan: Tajikistan, which became an observer in 2014, informed the Committee that it was about to submit an application for GPA accession and an initial market access offer.  Those steps would fulfill a commitment it made when it became a WTO member — to seek accession to the GPA.
Pakistan: At the February meeting, Pakistan became an observer to the Committee and expressed its determination to work toward accession to the GPA. To facilitate its accession, it noted that it is undertaking efforts to bring its procurement system in line with GPA principles.
Jean Heilman Grier
February 23, 2015
Related Posts
China's 2014 Offer Advances GPA Accession
Ukraine: Time to Join the GPA?