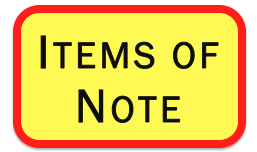 Two newly published papers examine the pros and cons of including investment protections in the Transatlantic Trade and Investment Partnership (TTIP):
Transatlantic Investment Treaty Protection by Lauge Poulsen, Jonathan Bonnitcha and Jason Yackee
Transatlantic Treaty Investment Protection – A Response to Poulsen, Bonnitcha and Yackee by Freya Baetens
The papers are part of the "TTIP in the Balance" project, jointly organized by the Centre for European Policy Studies (CEPS) and the Center for Transatlantic Relations (CRT) at Johns Hopkins University. They can be downloaded from the CEPS website (www.ceps.eu) and the CTR website (http://transatlantic.sais-jhu.edu).
In February, Public Procurement in TTIP Negotiations was published as part of the CEPS-CTR project.
Jean Heilman Grier
March 16, 2015
Related Posts
Public Procurement in TTIP Negotiations