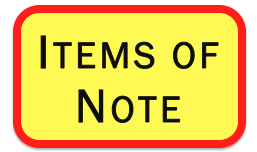 A paper, U.S. Perspective on Encouraging Countries to Join the GPA, was presented at the Fourth Annual Procurement Week Conference: Game Changing Ideas and Innovations, which was sponsored by the Institute for Competition and Procurement Studies, Faculty of Law, Bangor University in North Wales, UK. The Conference was held in Cardiff, Wales on March 18, 2015.
Jean Heilman Grier
March 24, 2015
Related Posts
China's 2014 Offer Advances GPA Accession
Establishing the GPA in Latin America
EU Enlargement: Key to Expanding the GPA
Government procurement – key element in TPP; Missed opportunity in RCEP?
Opening Malaysia's Procurement under TPP Will Require Flexibility
Revising the GPA: Better Procedural Rules to Enhance Use
Ukraine: Time to Join the GPA?
Will China's Negotiations to Accede to the GPA Conclude in 2014?