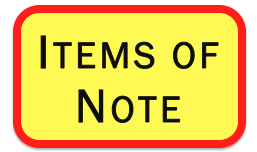 On March 10, 2015, the European Union (EU) published its negotiating mandate for the plurilateral Trade in Services Agreement (TiSA). The negotiating directives are a declassified version of the mandate provided by the Council of the EU, representing the 28 member states, in 2013 before the launch of the TiSA negotiations. In making the mandate public, EU Commissioner for Trade Cecilia Malmström described it as "another step in our commitment to improve transparency in EU trade negotiations". Disclosure of the TiSA mandate was preceded in July 2013 by the EU's release of its initial position papers on various aspects of the Transatlantic Trade and Investment Partnership (TTIP) negotiations.
Key elements of the EU's mandate direct that TiSA:
Progressively liberalize trade in services, including by covering substantially all sectors and modes of supply, with limited exclusions such as EU audiovisual services;
Build on the WTO General Agreement on Trade in Services (GATS), including by  incorporating its core articles, to ensure TiSA's eventual incorporation into it;
Expand commitments beyond the GATS to include regulatory disciplines for  transparency, domestic regulation, state-owned enterprises, telecommunication services, computer-related services, e-commerce, cross-border data transfers, financial services, postal and courier services, international maritime transport services, government procurement for services and subsidies;
Protect public services and preserve the right to regulate at all levels of government;
Provide for an effective dispute settlement mechanism; and
Allow for accession by WTO members that share the objectives of the agreement.
Currently, in addition to the EU, 23 other WTO members are engaged in the TiSA negotiations: Australia, Canada, Chile, Colombia, Costa Rica, Hong Kong, Iceland, Israel, Japan, Liechtenstein, Mexico, New Zealand, Norway, Pakistan, Panama, Paraguay, Peru, South Korea, Switzerland, Taiwan, Turkey, Uruguay and the United States. To date, they have held 11 rounds of negotiations.
Jean Heilman Grier
March 31, 2015
Related Posts
US and EU's Procurement Objectives in TTIP Negotiations
WTO Services Agreement and Its Government Procurement Component