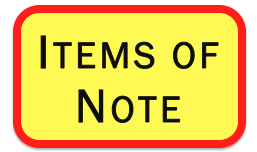 The WTO has launched a Government Procurement Market Access Information Resource, the e-GPA portal. This user-friendly website provides a single point of access to the market access information under the revised Government Procurement Agreement (GPA), as well as other information provided by the GPA parties. The e-GPA portal improves the transparency of, and access to, information on the procurement covered by the parties under the revised GPA. Information on the site is available in all three WTO languages: English, French and Spanish.
The revised GPA has entered into force for 12 parties: Canada; the European Union; Hong Kong, China; Iceland; Israel; Japan; Liechtenstein; the Netherlands with respect to Aruba; Norway; Singapore; Chinese Taipei; and the United States. It will enter into force for the remaining three Parties (Armenia, Korea and Switzerland) on the 30th day following the date of deposit of their respective instrument of acceptance.
Coverage Information: The portal provides easy access to the procurement commitments of each party, which are set out in their annexes to Appendix I of the revised GPA. The seven annexes that are accessible on the site are:
Annex 1: Central government entities
Annex 2: Sub-central government entities
Annex 3: Other entities
Annex 4: Goods
Annex 5: Services
Annex 6: Construction services
Annex 7: General Notes
Thresholds: The e-GPA site provides a chart with the thresholds that the parties apply to procurement covered under the Agreement, as well as links to the thresholds in the national currencies of the parties.
Coverage Search: The site also allows for searches of the coverage commitments tailored to one or more of the GPA parties.
Plans for Expansion of Site: The e-GPA site will be expanded to include the following information:
Modifications to coverage (changes to parties' market access commitments that have been approved)
Information on national legislation
Media for publication of procurement information by the parties
Information on covered procurement statistics
Until this information is added to the e-GPA Portal, links to it may be found at Revised GPA: Windows into Parties' Procurement Systems.
Other information that is expected to be accessible from or via the e-GPA site includes information on current commercial opportunities and contract award notices regarding covered procurement that are published by the parties.
Jean Heilman Grier
April 20, 2015
Related Posts
New Procurement Opportunities under Revised GPA
Revised GPA: Windows into Parties' Procurement Systems
Revising the GPA: Better Procedural Rules to Enhance Use
U.S. Procurement Covered under Revised GPA
WTO Government Procurement Agreement