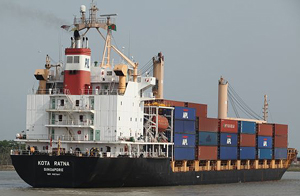 Summary
The Trans-Pacific Partnership (TPP) is akin to other free trade agreements (FTAs) that the United States (US) has negotiated over the past two decades that are aimed at opening markets and providing new opportunities for US goods, services, and firms.
The TPP is the first FTA to be negotiated by the Obama Administration.
Update on TPP and New FTA Negotiations Initiated by the Obama Administration
The countries engaged in the negotiations of TPP have expanded to a group of 12 with the addition of Japan.  They now represent nearly 40 percent of global GDP and a third of global trade.   While the parties made substantial progress on the negotiations in 2013, they were unable to complete them as hoped.  No date has been set for finalizing the agreement.
The Obama Administration has initiated negotiations of a second comprehensive FTA  — the Transatlantic Trade and Investment Partnership (TTIP) with the European Union (EU).  A successful negotiation of the TTIP with the EU and its 28 member states would more than double the number of countries subject to FTAs with the U.S.  Currently, the U.S. has 14 FTAs that cover 20 countries (Australia, Bahrain, Canada, Chile, Colombia, Costa Rica, the Dominican Republic, El Salvador, Guatemala, Honduras, Israel, Jordan, Mexico, Morocco, Nicaragua, Republic of Korea, Oman, Panama, Peru and Singapore).
This posting by Jean Heilman Grier was first published in Asia Pathways, a blog of the Asia Development Bank Institute, on May 31, 2013.