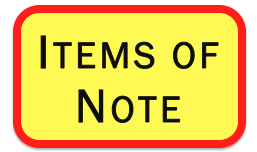 The pool of persons eligible to serve on trade advisory committees has been expanded with a recent change in federal policy. Lobbyists may now serve on committees and boards provided that they serve in a representative capacity, and not in their individual capacity. The Office of the U.S. Trade Representative (USTR) and the Department of Commerce (Commerce) are applying the change in seeking nominations of individuals to service on their advisory committees.
Early in President Obama's first term, the White House issued a ban on the participation of registered lobbyists on advisory committees, boards and commissions. In August 2014, that ban was eased when the Office of Management and Budget issued Revised Guidance on Appointment of Lobbyists to Federal Advisory Committees, Boards, and Commissions. The revised Guidance clarifies that the prohibition on participation by federally registered lobbyists does not apply to persons who serve in a representative capacity on advisory committee, boards and commissions. They may serve "if they are specifically appointed to represent the interests of a nongovernmental entity, a recognizable group of persons or nongovernmental entities (an industry sector, labor unions, environmental groups, etc.), or state or local governments." The ban continues to apply to persons serving in their individual capacity.
Based on the revised Guidance, Commerce and USTR have revised their eligibility requirements for appointment to the 16 Industry Trade Advisory Committees (ITACs). They are now seeking nominations to the ITACs of individuals that meet the revised criteria. (USTR is making the same revisions to the requirements for appointment to other trade advisory committees.)
The ITACs are part of the advisory committee system that the U.S. Congress established 40 years ago to ensure that U.S. trade policy and trade negotiation objectives adequately reflect U.S. economic and commercial interests. The ITACs serve a particularly important role relating to negotiation of trade agreements such as the Trans-Pacific Partnership (TPP) and Transatlantic Trade and Investment Partnership (TTIP). They provide, for example, a means for USTR to obtain private sector input on proposed negotiating positions.
The ITACs are:
ITAC 1 – Aerospace Equipment
ITAC 2 – Automotive Equipment and Capital Goods
ITAC 3 – Chemicals, Pharmaceuticals, Health/Science Products and Services
ITAC 4 – Consumer Goods
ITAC 5 – Distribution Services
ITAC 6 – Energy and Energy Services
ITAC 7 – Forest Products
ITAC 8 – Information and Communications Technologies, Services, and Electronic Commerce
ITAC 9 – Building Materials, Construction, and Nonferrous Metals
ITAC 10 – Services and Finance Industries
ITAC 11 – Small and Minority Business
ITAC 12 – Steel
ITAC 13 – Textiles and Clothing
ITAC 14 – Customs Matters and Trade Facilitation
ITAC 15 – Intellectual Property Rights
ITAC 16 – Standards and Technical Trade Barriers
ITACs 1 through 13 provide advice and information on issues that affect specific sectors of U.S. industry. Each committee is comprised of members with expertise in the particular industry sector. The other three ITACs focus on cross-cutting, functional issues that affect all industry sectors: customs matters and trade facilitation (ITAC 14); intellectual property rights (ITAC 15) and standards and technical trade barriers (ITAC 16). The current four-year terms of the ITAC members run through February 14, 2018.
In addition to ITACs, there are other committees that are part of the trade advisory committee system:
Agricultural Policy Advisory Committee (APAC)
Agricultural Technical Advisory Committee for Trade (ATAC)
Intergovernmental Policy Advisory Committee (IGPAC), which include state and local representatives from the three branches of government (executive, legislative and judicial) who provide advice on trade issues and their impact on state and local governments.
In total, the advisory committee system consists of 28 advisory committees, with a membership of approximately 700 citizen advisors. The committees are managed by USTR, in cooperation with other agencies, including the Departments of Agriculture, Commerce, and Labor and the Environmental Protection Agency.
Jean Heilman Grier
September 8, 2014