Montenegro and New Zealand are joining the GPA, bringing the GPA roster to 45 WTO Members.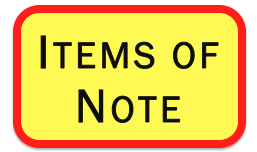 On October 29, 2014, the WTO Committee on Government Procurement approved Montenegro and New Zealand for membership in the WTO Government Procurement Agreement (GPA). With these additions, the GPA will cover the procurement of 45 WTO members. These are the first accessions to the GPA since its revision entered into force in April.
The accessions of Montenegro and New Zealand will become effective 30 days after each deposits its instrument of accession with the WTO Director-General. The instrument of accession will incorporate the terms agreed upon by the Parties, which include the procurement that each will cover under the GPA. The covered procurement of the new parties will be specified in annexes to Appendix I of the GPA.  In addition, according to the Washington Trade Daily (Oct. 29, 2014), the terms for Montenegro's accession include its agreement to undertake comprehensive reforms of its procurement regime.
Both accessions were accomplished expeditiously. In September 2012, New Zealand applied for GPA membership and submitted its initial market access offer. Montenegro began its accession negotiations in 2013.
Montenegro's accession to the GPA fulfills a commitment that it made when it became a WTO member in 2013. In its protocol of accession to the WTO, Montenegro promised to initiate negotiations to join the GPA upon becoming a WTO member.
New Zealand's GPA accession may have implications for negotiations of the Trans-Pacific Partnership (TPP), of which it is one of 12 parties. In joining the GPA, it can be expected to support incorporation in the TPP of procurement rules based on the revised GPA. In addition, its GPA coverage may serve as a de facto cap on the procurement that it will offer in the TPP. With its accession to the GPA, it will exchange procurement commitments with the U.S. much sooner than under the TPP. That will leave only three TPP countries that have not exchanged procurement commitments with the U.S.
Jean Heilman Grier
November 3, 2014
Related Posts
Does TPP Procurement Success Depend on Four Markets?
Revised GPA as Model for TPP Procurement Rules