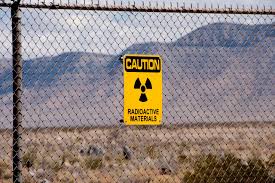 On July 18, the U.S. Department of Commerce launched its fourth investigation in 15 months under Section 232 of the Trade Expansion Act of 1962 to determine whether imports should be restricted as threats to national security. The latest investigation is examining "the present quantity and circumstances of uranium ore and product imports". Unlike the other 232 investigations that Commerce initiated on its own authority, the uranium case responds to a petition from two U.S. uranium producers. It also differs from the others with its proposed remedies: quotas and Buy American requirements, instead of tariffs. This post reviews the issues in the investigation, which could include the Department of Interior's determination that uranium is a critical mineral, as well as the petition's proposed remedies.
Two U.S. uranium mining companies, UR-Energy and Energy Fuels, submitted a petition to the Commerce Department on January 17, requesting a Section 232 investigation into imports of uranium ore and products. After a 6-month review, Commerce accepted the petition and initiated an investigation. Commerce has 270 days to prepare its report for the president.
According to the petition, the U.S. imported uranium from a number of countries in 2016 and 2017: 38% of the imports came from Russia, Kazakhstan and Uzbekistan; 40% from Canada and Australia; and the remainder from a number of countries (Brazil, Bulgaria, China, Czech Republic, Germany, Malawi, Namibia, Niger, South Africa and Ukraine).
In conducting its investigation, Commerce "will canvass the entire uranium sector from the mining industry through enrichment, defense, and industrial consumption". It descried the "key considerations" that prompted the investigation as including:
99 U.S. commercial nuclear reactors use uranium to produce 20% of the electricity for the U.S. electric grid, which Commerce called "a key element to U.S. critical infrastructure";
Uranium is used to power the Navy's nuclear fleet of submarines and aircraft carriers and "a required component" of the U.S. nuclear arsenal;
U.S. uranium production fulfilled 49% of U.S. requirements in 1987, but only 5% today;
In recent years, three U.S. companies with mining operations have been idled; and
The petitioners, which account for over half of all U.S.-mined uranium, have laid off more than half of their workforce and operate at 9% and 13% of their capacity.
Another factor in the Commerce's investigation may be the Department of Interior's (DOI) inclusion of uranium in a list of 35 critical minerals that it published in May 2018.  The DOI developed the list in accordance with an order issued by the president last December on ''A Federal Strategy to Ensure Secure and Reliable Supplies of Critical Minerals". In that order, the president also directed the Commerce Department to prepare a report, within 180 of the DOI publication, that includes "a strategy to reduce the Nation's reliance on critical minerals" and "options for accessing and developing critical minerals through investment and trade with our allies and partners".
The petition is seeking a two-part remedy. The first component would be a quota that applied to all uranium imports and a reservation of a certain percentage of the domestic market for U.S. uranium producers. It would reserve 25% of the average historical consumption for newly produced U.S. uranium, which would exclude uranium in government inventories and utility inventories of foreign-origin uranium.
The petitioners propose Buy American requirements as the second part of the remedy. They would require the federal government, including government utilities (such as the Tennessee Valley Authority and Bonneville Power Administration), the National Nuclear Security Administrationand the Department of Defense, to purchase all their uranium and conversion services from domestic sources, excluding existing contracts as of January 1, 2018. To support this remedy, they cited the President's 2017 Buy American order that seeks to maximize the use of U.S.-made products.
Application of any Buy American requirement would need to consider U.S. obligations under international trade agreements – the WTO Government Procurement Agreement (GPA) and free trade agreements (FTA). The U.S. has exchanged procurement commitments with a number of the importing countries (Australia, Canada, Bulgaria, Czech Republic and Germany). China and Russia are engaged in negotiations to accede to the GPA, based on commitments made when they became WTO members. Kazakhstan made a similar commitment when it joined the WTO, to initiate negotiations for GPA membership by 2019.
If a Buy American requirement were applied to countries and procurement covered by the GPA or FTAs, it could run afoul of the agreements, unless the domestic procurement requirement excluded covered procurement or could be justified under the national security exception in the agreements.
The uranium investigation is the fourth 232 investigation in the Trump presidency. In April 2017, Commerce self-initiated two investigations – on steel and aluminum, which resulted in the imposition of 25% and 10% tariffs, respectively. In May, it initiated a third investigation, on imports of autos and auto parts.
Jean Heilman Grier
July 24, 2018
Related Posts
National Security Tariffs: Cars Next?
Trump's 232 Choice: Tariffs or Quotas?
Trump Trade: National Security Investigations
Trump's Threats Turn to Action