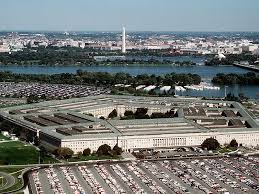 The U.S. Government Accountability Office (GAO) in its report, "Foreign Sourcing in Government Procurement," provided broad estimates of purchases from foreign sources by the U.S. federal government and central governments of the other six main parties to the WTO Government Procurement Agreement (GPA) and the North American Free Trade Agreement (NAFTA). It concluded that the United States "likely procured more than twice as much" from those parties as they did from the U.S. but noted that "exact comparisons are not possible."
This post highlights certain GAO's findings, in particular, the small percentage of total federal contracts awarded to foreign-based firms, the predominance of the Department of Defense in foreign-sourced procurement and the number of countries awarded contracts that have no obligation under any U.S. trade agreement to provide reciprocal access to U.S. firms. It also considers the significance of the report's findings from a trade agreement perspective.
GAO prepared the foreign sourcing report in response to a congressional request for information on U.S. participation in international government procurement agreements. Its report, however, is not limited to foreign sourcing in procurement covered by trade agreements; rather it looks at all U.S. purchases from foreign sources, in comparison to the foreign sourcing by the six other main parties to the GPA and NAFTA: Canada, the European Union, Japan, South Korea, Mexico and Norway.
GAO found that in FY 2015, the U.S. federal government awarded about $12 billion in contracts to foreign-located firms, of which approximately $5 billion went to firms in the other six parties in its study. It also determined that those six parties awarded an estimated $7 billion in contracts to foreign sources, with less than one-third ($2 billion) going to U.S. sources. Canada and Mexico accounted for over three-quarters of the U.S.-sourced contracts.
Of the U.S. foreign-sourced procurement awarded to firms in the GPA and NAFTA parties in the survey, firms located in the EU received more than half in terms of contract value ($2.8 billion) and slightly less than half by number of contracts (4900). Most of the remaining U.S. contracts were divided among firms located in Japan, South Korea and Canada: by contract value, $1.1 billion, $800,000 and $600,000, respectively. Firms located in Mexico and Norway received less than 1% of the aggregate U.S. contract value and number of contracts. 
Of particular interest from a trade agreement perspective is GAO's finding that the majority of foreign-sourced U.S. procurement went to firms located in countries that are not among the GPA and NAFTA parties included in the report. The main recipients of U.S. procurement, based on contract value, were countries in the Middle East, including Afghanistan, the United Arab Emirates and Saudi Arabia. None have obligations to provide reciprocal access to their procurement.
The sourcing of contracts in the Middle East appears directly related to the predominant role of the Department of Defense (DoD) in U.S. procurement. DoD accounted for more than 80% of the U.S. contracts awarded to foreign-owned firms located abroad and performed abroad. DoD's $9.8 billion in contracts was followed distantly by the U.S. Agency for International Development and the Department of State: $764 million and $720 million, respectively.
Only four of the top 10 countries awarded DoD contracts performed outside the U.S. were GPA or NAFTA parties (Germany, Japan, South Korea and Canada). GAO did not determine whether those contracts were covered by the GPA or NAFTA. However, since the U.S. has a large military presence in three of those countries, the procurement could well be outside the coverage of the agreements. U.S. trade agreements exclude procurement of war material as well as goods covered by the Berry Amendment and DoD's procurement of any service in support of military forces located overseas. The six non-trade agreement countries that were awarded DoD contracts were Saudi Arabia, Afghanistan, UAE, the Bahamas, Greenland and Kuwait.
GAO is to be commended for its efforts to assess the extent to which the U.S. government purchases goods and services from foreign firms. It makes the important point that "U.S. trade policy is being made and international procurement negotiations conducted with limited empirical data available about the country of origin of the goods and services purchased by the U.S. federal government or our trading partners' central governments."
According to the GAO report, the U.S. foreign purchases represented only a very small percentage of its total procurement (about 4% of its $291 billion in contracts in FY 2015) and much of that was for defense purposes. Moreover, less than half of U.S. foreign sourcing can be attributed to procurement covered by agreements. GAO's findings provide a strong response to criticisms of covering government procurement in trade agreements. International agreements play a very small role in U.S. procurement from foreign sources.
On the other hand, GAO's estimate that "foreign sourcing is generally a small share of government procurement" for the U.S. and the parties covered in its report could discourage countries that are being asked to open their procurement markets to foreign firms. They may see little commercial value in doing so, especially when the U.S. buys more from countries not covered by agreements than from those that are covered.
The GAO foreign sourcing report is the latest in a recent series of reports relating to government procurement. Blog posts on other GAO reports are listed below.
Jean Heilman Grier
July 9, 2019
Related Posts
GAO Procurement Report: Valid Criticisms, Questionable Comparison
GAO Compares Procurement Agreements
GAO Report: Limited Effect of Kissell Amendment on DHS's Textile Purchases
GAO Reviews Buy American Act Waivers
GAO Reports on Size of Procurement Markets