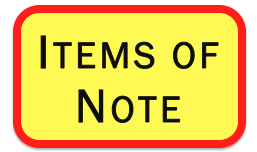 The U.S. Government Accountability Office (GAO) has just published a study, entitled "The United States and European Union Are the Two Largest Markets Covered by Key Procurement-Related Markets". The GAO calculated that from 2008 through 2012, the United States and the 60 countries subject to U.S. trade agreements spent on average approximately $4.4 trillion a year to procure goods and services and to fund capital projects. The U.S. and European Union comprise 80 percent of that total, with procurement markets that are close in size, with the U.S.'s slightly larger — $1.7 trillion, compared to the EU's $1.6 trillion market. This GAO finding is a useful contribution to an ongoing U.S.-EU debate over the size of each other's procurement market. But, it does not address their dispute over the amount of procurement each covers under the WTO Government Procurement Agreement (GPA).
The GAO calculated the size of the procurement markets for all three levels of government (central, state and local) for the U.S. and its partners under the GPA and free trade agreements (FTAs), as well as the four countries in the Trans-Pacific Partnership (TPP) negotiations that do not have agreements with the U.S. (Brunei, Malaysia, New Zealand and Vietnam). The 28 countries in the negotiations of the Transatlantic Trade and Investment Partnership (TTIP) are all covered under the GPA.
The GAO does not attempt to value the procurement covered under the GPA or other agreements. However, it recognizes that the GPA and U.S. FTAs cover only a portion of the $4.4 trillion and that only a portion of the procurement covered by these agreements may go to foreign firms and suppliers.
The GAO study responds to requests by members of two Senate subcommittees for information on the size of government procurement markets, as part of a larger request relating to U.S. participation in international procurement agreements. The requests came from the Subcommittee on Financial Institutions and Consumer Protection and the Subcommittee on Federal Spending Oversight and Emergency Management.
The GAO is an independent, nonpartisan agency that is often called the "congressional watchdog". It has a broad mandate to investigate how the federal government spends tax dollars.
Jean Heilman Grier
July 31, 2015
Related Posts
Does TPP Procurement Success Depend on Four Markets?
U.S. Agreements Open Foreign Procurement