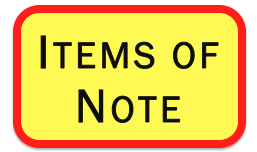 On January 13th, the U.S. International Trade Commission (USITC) will commence a three-day public hearing on the economic impact of the Trans-Pacific Partnership (TPP). According to Politico (Jan. 5, 2016), 65 business groups, labor organizations, foreign governments and others have asked to testify at the hearing. The hearing is part of the USITC's assessment of the TPP, which it launched in November at the request of the U.S. Trade Representative (USTR). Based on the hearing and other analysis, the Commission will prepare a report on the likely impact of the TPP on the U.S. economy as a whole and on specific industry sectors, as well as on the interests of U.S. consumers.
The report, which will be public, is due to the President and the Congress no later than 105 days after the President signs the TPP. The President can sign the Agreement 90 days after his November 5, 2015 notification to Congress of his intention to do so. The TPP parties plan to sign the TPP on February 4 in New Zealand. Accordingly, the Commission anticipates submission of its report on May 18, 2016.
The report is another requirement of Trade Promotion Authority (TPA). It will follow the reports recently submitted by the U.S. trade advisory committees, which were also mandated by TPA.
The USITC is an independent, quasi-judicial Federal agency with broad investigative responsibilities relating to trade. The Commission conducts investigations of the effects of dumped and subsidized imports on domestic industries, as well as global safeguard investigations. It also adjudicates cases involving imports that allegedly infringe intellectual property rights.
Jean Heilman Grier
January 8, 2016
Related Posts
TPP Procurement: Trade Advisory Committee Reports