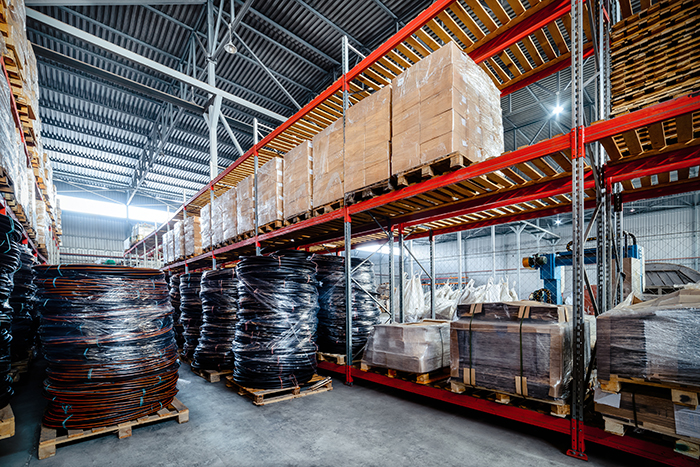 The Office of the U.S. Trade Representative (USTR) recently issued the 2018 National Trade Estimate Report on Foreign Trade Barriers (NTE), its annual tally of foreign trade and investment barriers. Government procurement, including "buy national" policies and closed bidding, is again one of 10 categories surveyed. This post highlights the major government procurement barriers, which broadly fall into three groups: domestic preferences are the most prevalent, followed by corruption and lack of transparency.
Domestic Preferences
Algeria: In 2018, Algeria is expected to restrict foreign participation in bids for public projects, starting with public housing projects. In 2015, it announced that all ministries and state-owned enterprises would be required to purchase domestically available manufactured products, whenever available.
Angola: The Promotion of the Angolan Private Entrepreneurs Law provides for preferential treatment of domestic companies in government procurement.
Argentina: An Argentine law establishes a national domestic preference for most procurement of government agencies, public utilities and concessionaires, where a domestic supplier's tender is no more than 5% to 7% higher than a foreign tender.  Similar legislation applies at the provincial level. A public-private partnership law mandates at least 33% local content in every public project.
Australia: New federal government procurement rules require agencies to consider the "national economic benefit" of all contracts awarded over a value of A$4 million (approximately US$3.1 million). The state of Queensland introduced a "Buy Queensland" procurement policy in 2017.
Bolivia: A Buy Bolivian program gives preferences to domestic producers or suppliers in government procurement. Importers of foreign products can participate in procurement valued between $142,000 and $5.7 million only where locally manufactured products and local service providers are unavailable or where the government does not initially select a domestic supplier.
Brazil gives a preference to firms that produce in Brazil and that fulfill certain economic stimulus requirements such as generating employment or contributing to technological development, even if their bids are up to 25% more than bids submitted by foreign firms. The Brazilian National Oil and Gas Regulatory Agency applies minimum local content requirements for all oil companies operating in Brazil's upstream exploration and production phases, including State-controlled Petrobras.
Canada: Hydro-Québec requires 60% Québec content in its procurement for wind energy projects.
China: The report repeats long-standing concerns with China's "indigenous innovation" policies, which provide various preferences when intellectual property is owned or developed in China, both broadly across sectors of China's economy and specifically in the government procurement context.
Ecuador requires preferential treatment of locally produced goods, especially those produced under the framework of the constitutionally created "social and solidarity economy," as well as micro and small enterprises.
Egypt grants a preference to domestic companies whose bids are within 15% of the price of other bids. It also gives Egyptian small and medium sized enterprises (SMEs) the right to supply 10% of the goods and services in every government contract.
European Union: The EU directive on procurement in the utilities sector, which covers purchases in the water, transportation, energy and postal sectors, permits Member States to reject bids with less than 50% EU content for tenders that are not covered by an international or reciprocal bilateral agreement.
Ghana gives a preference of 7.5% to 20% to domestic suppliers of goods and services in international competitive bidding.   
India: In 2015, the government mandated that 20% of its public procurement be awarded to India-based micro, small, and medium enterprises. A 2017 public procurement policy encourages preferences for Indian manufactured goods to promote a "Make in India" initiative. Its National Manufacturing Policy calls for increased use of local content requirements in government procurement in certain sectors, including information communications technology and clean energy.
Indonesia grants special preferences to encourage domestic sourcing and maximize local content in government procurement. It also instructs government departments, institutes, and corporations to use domestic goods and services to the maximum extent feasible. It also applies domestic preferences in defense and security procurement.
Israel imposes offset requirements: 20% of the value of the contracts covered under the WTO Government Procurement Agreement (GPA); 35% for procurement excluded from the GPA; and 50% for military procurement.
Jordan gives local companies a 15% preference in all government tenders.
Kenya applies procurement preferences to firms owned by Kenyans and goods manufactured or mined in Kenya. For tenders funded entirely by the government with a value of less than Ksh 50 million (approximately $575,000), the preference for Kenyan firms and goods is exclusive. Kenya requires at least 30% of government procurement to go to firms owned by women, youth and persons with disabilities. It also reserves 20% of procurement tendered at the county level to residents of that county. A "Buy Kenyan Build Kenya" initiative requires state ministries, departments and agencies to procure at least 40% of supplies locally. Policy guidance to implement this initiative was still pending at the end of 2017.
Kuwait provides a 15% price preference for domestic goods and requires foreign contractors to purchase at least 30% of their inputs domestically and to award at least 30% of the work to domestic contractors where available.
Malaysia has generally invited international tenders only when domestic goods and services are not available, and in those cases, foreign companies often must take on a local, Bumiputera-qualified partner in order for their tenders to be considered.
Nigeria: Only majority Nigerian-owned companies may bid on procurement above ₦2.5 million and up to ₦100 million (around $280,000) for goods and up to ₦1 billion (around $2.8 million) for services and works. It applies a maximum local content preference of 15%. In addition, majority Nigerian-owned companies receive a preference if their price is within 15% of a tender of a majority foreign-owned company. Foreign companies may be required to partner with a local firm or join a consortium.
Paraguay gives a preference to locally produced goods in public procurement that is open to foreign suppliers, even if the domestic good is up to 20% more expensive than the imported good.
Philippines: Five restrictions in Philippine laws favor nationals or Filipino-controlled enterprises in procurement. Some are denoted on a Foreign Investment Negative List. Eligibility requirements specify minimum Filipino ownership: 60% for suppliers of goods and consulting services; and 75% for infrastructure.
Qatar provides price preferences: 10% for domestic goods and 5% for goods from Gulf Cooperation Council (GCC) countries. In addition, the Ministry of Finance provides a 30% set-aside for domestic SMEs and requires all ministries and government entities to provide a preference for domestic goods for day-to-day operational requirements.
Russia imposes local content requirements on its federal and municipal government procurement. They include a 15% price preference for a variety of goods, including pharmaceuticals, steel, machinery and medical products, produced domestically or in a member of the Eurasian Economic Union (EAEU). Local content requirements apply in a variety of industrial product sectors. For example, some types of metalworking equipment must contain 20% to 50% domestic parts, with increasing targets each subsequent year. In addition, Russia bans procurement of a wide range of foreign goods.
Saudi Arabia: Foreign contractors must subcontract 30% of the value of any government procurement, including support services, to firms that are majority-owned by Saudi nationals, except where no Saudi-owned company can provide the necessary goods or services. Saudi Arabia also provides a 10% price preference for GCC goods in procurement in which foreign suppliers participate.
South Africa has an "aspirational target" of sourcing 75% of government procurement locally. It also imposes an industrial participation obligation on all government and parastatal purchases where the import content is equal to or greater than $10 million, requiring the supplier to undertake local commercial or industrial activity valued at 30% or more of the value of the imported content. South Africa also provides a preference for historically disadvantaged populations through its Broad-Based Black Economic Empowerment strategy.
Thailand established a preference program in which products certified by the Ministry of Industry as supplied from domestic suppliers have an automatic 7% advantage over foreign bidders in evaluations in the initial round of bids.
Turkey: Government contracting officials are authorized to restrict foreign company participation in procurement and award price advantages up to 15% to domestic bidders, particularly for high technology products.
United Arab Emirates (UAE) provides a 10% set-aside for domestic SMEs and a 10% price preference for GCC goods in federal procurement. Companies must have at least 51% UAE ownership in order to participate in procurement, except for major projects or defense contracts where domestic companies are not able to provide the necessary goods or services. The Dubai government also provides a substantial set-aside for SMEs and requires all government entities and companies in which the government has at least 25% ownership to provide preferences, including a 10% set-aside, discounted rent of 5% for entities in commercial centers and a 5% price preference.
Vietnam generally promotes the purchase of domestic goods and services. The NTE comments that U.S. exporters "do not enjoy any guaranteed access" to Vietnam's procurement, access that they would have gained had the president not pulled the U.S. out of the Trans-Pacific Partnership.
Lack of Transparency: For lack of transparency and inadequate procedures, the report cites Angola, Bangladesh, Bolivia, Cambodia, Ecuador, Ethiopia, EU member states, Ghana, India, Kazakhstan, Nigeria, Pakistan, Sri Lanka and the UAE.
Corruption: Nine countries were called out for corruption: Bangladesh, Dominican Republic, Ethiopia, Ghana, Kenya, Nigeria, Pakistan, Peru and Ukraine.
Jean Heilman Grier
May 18, 2018
Related Posts
2016 Trade Barriers Report: Government Procurement
2017 Trade Barriers Report: Government Procurement