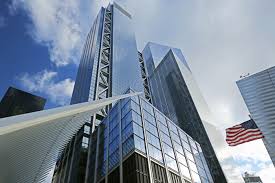 Based on the U.S. Trade Representative's (USTR) investigation of Chinese practices relating to intellectual property rights and forced technology transfers under Section 301 of the Trade Act of 1974, the president imposed tariffs of $50 billion (and counting) on Chinese products and initiated a WTO dispute settlement case against China. With regard to the USTR finding that China directs and facilitates investments and acquisitions that generate large-scale technology transfers, the president opted against imposing direct investment restrictions on China. Instead, he chose to rely on Congress' overhaul of the national security review process conducted by the Committee on Foreign Investment in the United States (CFIUS) with respect to foreign direct investment into the U.S. This post examines the reform.
On August 13, President Trump signed into law the Foreign Investment Risk Review Modernization Act of 2018 (FIRRMA), which reforms the CFIUS national security review process. CFIUS, a multi-agency government body chaired by the Secretary of Treasury, is authorized to review certain transactions involving foreign investment in the U.S. (covered transactions), in order to determine their effect on the nation's security. It can impose mitigation measures to address national security concerns as well as recommend that the President block pending transactions or order divestitures of completed transactions.
Treasury described the new law's expansion of CFIUS's jurisdiction "to address growing national security concerns over foreign exploitation of certain investment structures which traditionally have fallen outside of CFIUS jurisdiction". FIRRMA expands CFIUS's authority by adding four new types of covered transactions:
(i) a purchase, lease or concession by or to a foreign person of real estate located in close proximity to military or other sensitive government facilities;
(ii) foreign noncontrolling investments in U.S. companies involved in critical infrastructure or  the production of critical technologies or that maintain sensitive personal data;
(iii) any change in a foreign investor's rights that results in foreign control of a U.S. business or an "other investment" in certain U.S. businesses; and
(iv) any transaction designed or intended to circumvent CFIUS jurisdiction.
The legislation provides that CFIUS "should continue to review transactions for the purpose of protecting national security and should not consider issues of national interest absent a national security nexus".
For 570 days after FIRRMA became effective, CFIUS may conduct pilot programs to implement the new law's authorities, provided that the Committee publishes a Federal Register notice describing the scope and procedures of the program.
FIRRMA delays the applicability of some of its most significant provisions until 18 months following its enactment or 30 days after the Treasury Secretary publishes in the Federal Register a determination that the necessary regulations, organizational structure, personnel and other resources are in place to administer those provisions, whichever is sooner.
The only direct reference in the new law to China is in its requirement that the Secretary of Commerce report biannually to Congress and CFIUS, beginning two years from the law's enactment, on foreign direct investment transactions made by Chinese entities in the U.S. Those reports must include whether Chinese investments are government or nongovernment investments, details about their U.S. affiliates and descriptions of patterns of investment, as well as the extent to which such investments align with China's objectives as set out in its "Made in China 2025" plan.
According to an analysis by Akin Gump, "Given the policy motivations for FIRRMA's introduction, the Treasury is likely to propose regulations stating that investments, directly or indirectly, involving China, Russia and other countries of concern, and nationals thereof, will be within the scope of the new provisions."
The new FIRRMA provisions may not be targeted at China for some time. In the meantime, the Section 301 tariffs on China continue to expand. To date, $50 billion have been implemented. USTR has just completed six days of hearings on the proposed imposition of tariffs on a further $200 billion of Chinese goods, which based on the president's direction may be subject to a 25% duty rather than the 10% level announced initially. The additional tariffs are expected to be imposed when USTR completes its vetting of the expanded list.
Jean Heilman Grier
August 29, 2018
Related Posts
China Section 301: Tariffs Expand
China 301 & Other Trade Investigations
Trump Trade Policy: Section 301