ITEM OF NOTE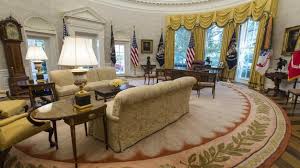 For the first time, President Trump has rejected a Commerce Department finding that imports threaten to impair the national security of the United States. This post highlights the president's July 12 determination that uranium imports "raise significant concerns" with respect to domestic mining, but do not constitute a threat as defined by Section 232 of the Trade Expansion Act of 1962.
The president concluded that "a fuller analysis of national security considerations with respect to the entire nuclear fuel supply chain is necessary at this time." Accordingly, he established a U.S. Nuclear Fuel Working Group "to develop recommendations for reviving and expanding domestic nuclear fuel production." It will be comprised of a number of agencies, including the Departments of Defense, Commerce and Energy, the Nuclear Regulatory Commission and the Federal Energy Regulatory Commission. Its report is due within 90 days.
In April, the Commerce Department submitted the report of its investigation of uranium imports based on a petition by two uranium mining companies. According to the Commerce report, U.S. imports of commercial uranium increased from 85.8% in 2009 to a current level of approximately 93%, as a consequence "of increased production by foreign state-owned enterprises, which have distorted global prices and made it more difficult for domestic mines to compete."
The uranium imports finding by the Commerce Department was its fourth, following its national security determinations on steel, aluminum and auto imports. The Department launched its fifth 232 investigation – on titanium imports, in March.
Based on Commerce's determinations, President Trump in March 2018 imposed tariffs on steel and aluminum imports. Earlier this year, in May, he determined that imports of autos and auto parts threaten the national security but rather than immediately impose tariffs, he directed the U.S. Trade Representative to negotiate agreements with the European Union and Japan, within six months, to address the national security threat.
Jean Heilman Grier
July 16, 2019
Related Posts
Uranium 232 Investigation: Non-Tariff Remedies
Trump's 232 Choice: Tariffs or Quotas?
Titanium 232 Petition: Agreement with Japan?