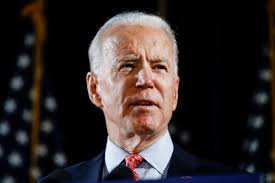 On January 25, President Biden issued his first Made in America order, aimed at maximizing the use of goods, products and materials produced in, and services offered in, the United States in federal financial assistance awards and federal procurement. It implements Buy American promises that Biden made during the presidential campaign and echoes elements of similar orders by his predecessor but goes beyond them with its inclusion of services. This post examines key elements of the new order, in particular those relating to domestic content requirements, waivers of domestic preferences and reporting by agencies, including of purchases covered by trade agreements.
Domestic Content Requirements: To close "current loopholes" in implementation of the Buy American Act of 1933, the order directs the Federal Acquisition Regulatory Council (FAR Council), within six months, to consider proposing amendments of the Federal Acquisition Regulation (FAR), for notice and public comment, in two areas. One would replace the component test that is used to measure the domestic content in a product with a test that measures such content by "the value that is added to the product through U.S.-based production or U.S. job-supporting economic activity."
The second change to the FAR would increase both the threshold for domestic content requirements for end products and construction materials and price preferences for domestic end products and domestic construction materials, both of which were increased by the Trump administration.
Waivers: One of the central aims of the Biden order is to curtail use of waivers of Buy America and Buy American laws by increasing oversight and scrutiny of potential waivers. It requires the White House (Office of Management and Budget (OMB), led by a new Made in America Director, to review every proposed waiver and its justification.
The Made in America director will determine whether a proposed waiver would be consistent with applicable law and the president's policy. If it is not, it will not be granted. If the agency proposing the waiver disagrees with the determination, the order provides a process for resolving differences. To increase transparency of waivers, the General Services Administration will develop a public website for posting all proposed waivers and indicating whether they have been granted.
Public Interest Waivers: The order adds a new element to the review of waivers based on the public interest. Before granting such a waiver, the relevant granting agency must "assess whether a significant portion of the cost advantage of a foreign-sourced product is the result of the use of dumped steel, iron, or manufactured goods or the use of injuriously subsidized steel, iron, or manufactured goods." This subsidies assessment appears aimed at addressing concerns similar to those that led the European Commission to propose a rule to address foreign subsidies that enable bidders in EU procurement to win contracts with bids below market price or even below cost. One difference is that the U.S. assessment is based on determinations made in trade remedy cases, while the EU would consider foreign subsidies more broadly.
Nonavailable Items: When the FAR Council proposes updates of the list of domestically nonavailable products in the FAR (sub-part 25.104(a)), OMB's Office of Federal Procurement Policy must review the proposed updates and determine whether there is a reasonable basis to conclude that products are not mined, produced or manufactured in the U.S. in sufficient and reasonably available commercial quantities and of a satisfactory quality and provide its findings to the FAR Council.
Agency Reporting: The order directs a cross-agency review of all domestic preferences. Within six months, all agencies must submit a report to the Made in America Director on their implementation and compliance with domestic procurement laws; its use of any "longstanding or nationwide waivers of any Made in America Laws," including the justification for such waivers; and recommendations to further carryout the Made in America policy.
In addition, all agencies must report bi-annually on their implementation and compliance with Made in America laws and their analysis of goods and services not subject to such laws or where those laws have been waived. Of particular note, they must also include an analysis of spending as a result of waivers issued pursuant to the Trade Agreements Act of 1979, as amended, separated by country of origin. That refers to waivers of goods and services covered by U.S. trade obligations under the WTO Government Procurement Agreement (GPA) and free trade agreements. 
Revocation of Prior Orders: The new presidential directive revokes two Trump Buy American orders: a 2017 Buy American, Hire American order and his last one, issued on January 14, 2021, that encouraged the U.S. Postal Services to apply the same increases in price preferences and domestic content as federal agencies. Those increases were incorporated in federal regulations at the end of the Trump term in accordance with a 2019 order, which has been superseded to the extent it is inconsistent with the Biden order. 
The new order reiterates the president's "strong support for the Jones Act and its mandate that only U.S.-flag vessels carry cargo between U.S. ports."
In remarks before signing his Executive Order on Ensuring the Future Is Made in All of America by All of America's Workers, President Biden reiterated a campaign commitment to work "with our trading partners to modernize international trade rules, including those relating to government procurement, to make sure we can use — we can all use our taxpayer dollars to spur investment that promotes growth and resilient supply chains."
Jean Heilman Grier
January 27, 2021
Related Blog Posts
President's Buy American Order: Raise Domestic Content
EU Plans to Tackle Foreign Subsidies in Public Procurement
Trade Agreements Act of 1979: Broad Authority, Narrow Application