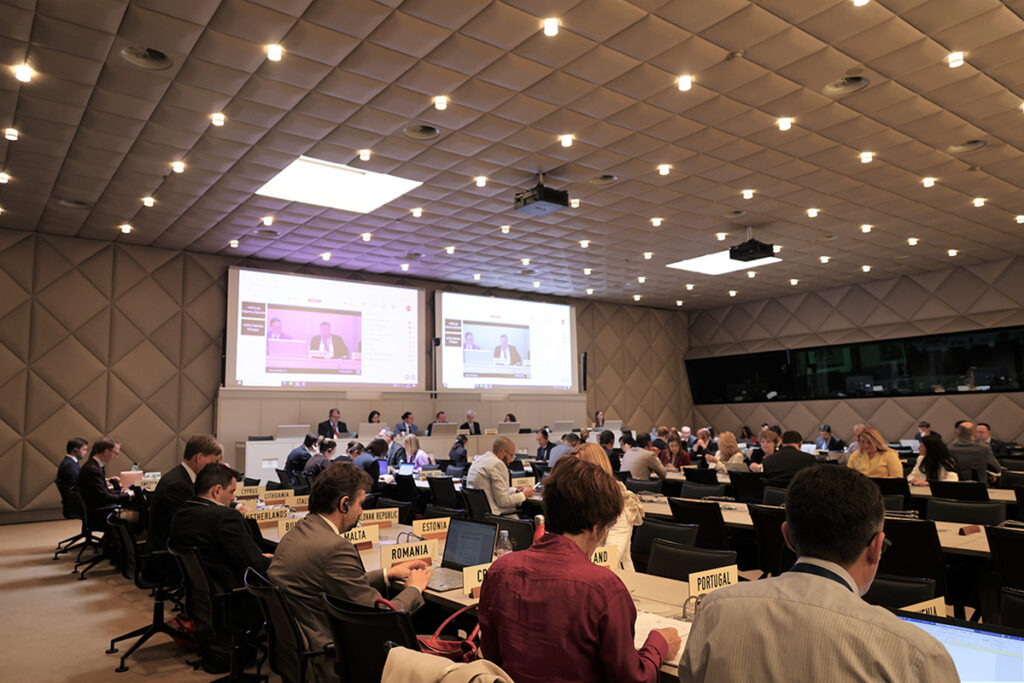 In its first meeting since July 2021, the WTO procurement committee approved North Macedonia's membership in the plurilateral Government Procurement Agreement (GPA). At the same time, it acknowledged Brazil's withdrawal of its market access offer. This post considers the implications of the latest addition to the GPA roster and Brazil's decision to halt its accession negotiations.
On June 7, three weeks after it selected a chair, ending a two-year impasse, the GPA committee approved North Macedonia's accession to the GPA. In its announcement that North Macedonia would become the 49th WTO member covered by the GPA, the committee also noted that the Dominican Republic had become the first observer from the Caribbean. However, the committee made no mention of a potentially more significant development – Brazil's withdrawal of its market access offer.
When Brazil applied for accession to the GPA in 2020, it was applauded as the first Latin American country to pursue membership in the agreement. It raised the hope that its accession would generate more interest in the region and beyond. Subsequently, Brazil tabled several market access offers of the procurement it would cover under the GPA. In 2022, it tabled what it termed its 'final offer.' While the parties had not approved that offer, they were actively engaged in negotiations with Brazil. Therefore, it came as a surprise when, on May 30, Brazil informed the WTO committee that it was withdrawing its market access offer.
It should be noted that Brazil only retracted its market access offer, it did not withdraw its GPA application, as Panama did in 2013. That would allow it to resume its accession negotiations later if it can be persuaded to return to the negotiating table.
According to press reports, Brazil's withdrawal was prompted by several factors. One was that the Lula government thought Brazil had offered too much procurement to GPA parties and that would reduce its leverage in negotiating bilateral agreements. (When a country has opened specific procurement under an agreement, its subsequent negotiating partners will often use that as a baseline for their own coverage requests.)
Another factor was the demands of the parties that it open procurement in its health sector. President Lula's government was particularly concerned Its GPA offer would have removed the margin of preference for Brazilian suppliers of the Unified Health System and eliminated the State's ability to induce national production of equipment like ventilators, syringes, and masks. 
A third concern was that Brazil would not have been able to use offsets for compensation or technology transfer when purchasing foreign products, due to the GPA's prohibition of offsets (except when permitted by the parties for developing countries). Finally, the Brazilian government was worried that its tabled offer would restrain the State's ability to use procurement to assist companies that take industrial and technological development risks.
Brazil, as part of Mercosur, has negotiated an agreement with the European Union that opens limited procurement. Under that agreement (not yet been ratified), Brazil would open central government procurement and delay state-level coverage for two years. By contrast, under the GPA, Brazil had reportedly offered to open the procurement of 20 of its 26 states and its federal district, as well as 100 other public entities. The EU agreement also permits the Mercosur countries to apply an extensive array of offsets, price preferences, and set-asides.
Brazil's withdrawal of its GPA offer represents a significant setback for the expansion of the GPA. It had been the only WTO member negotiating accession to the GPA on its own initiative. All the others, including North Macedonia, are fulfilling pledges made when they joined the WTO. If Brazil can be persuaded to complete its accession, it would provide a potent example for other former GATT contracting parties. Unless the GPA can attract such countries, it faces the prospect of remaining a niche agreement, primarily made up of developed countries.
Jean Heilman Grier
June 8, 2023
Related Posts
Can the GPA Remain Relevant with Limited Membership?
Brazil: Opening Its Government Procurement
Brazil's New Public Procurement Law
EU-Mercosur Agreement in Principle: Procurement
EU-Mercosur: Limited Procurement Commitments
WTO Procurement Committee Resumes Business