NFTC Asks NJ Governor to Veto Buy America Legislation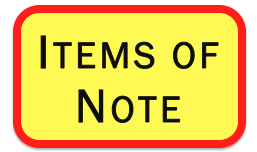 UPDATE: On February 5, 2015, New Jersey Governor Chris Christie vetoed several legislative measures that would have imposed new Buy America requirements on procurement by New Jersey state agencies and related authorities, including the Port Authority of New York and New Jersey. In vetoing the measures, the Governor cited concerns that the measures would chill international development and increase costs borne by taxpayers.
The National Foreign Trade Council (NFTC) is urging New Jersey Governor Chris Christie to veto Buy America legislation that would require New Jersey state agencies to certify that the products they purchase are "mined, produced or manufactured in the United States". The NFTC is a century-old organization that represents more than 250 American companies engaged in international trade and investment.
The NFTC's January 28, 2015 letter to Governor Christie cites several reasons the Governor should veto the legislation, including that it would be inconsistent with the U.S. obligation to provide non-discriminatory treatment under the WTO Government Procurement Agreement (GPA), if New Jersey were bound by that agreement. However, New Jersey is one of 13 states that have not agreed to cover any state government procurement under the GPA. A state's procurement is subject to the requirements of the GPA only with that state's authorization.
New Jersey's enactment of the Buy American provision may make it more difficult for the European Union (EU) to achieve one of its aims in the negotiations of the Transatlantic Trade and Investment Partnership (TTIP). In those negotiations, the EU is seeking substantial expansion of coverage of state procurement. New Jersey is one of the largest states that does not open its procurement to the EU. If the domestic content requirement becomes law in New Jersey, it would be a significant barrier to opening up NJ procurement under the TTIP.
Jean Heilman Grier
February 2, 2015
40 States Cover Procurement under International Agreements
International Trade Agreements Guide for State Procurement
Challenges of Covering State Procurement in TPP and TTIP
TTIP Negotiations: US-EU Procurement Commitments
US and EU's Procurement Objectives in TTIP Negotiations