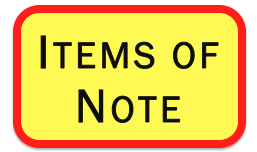 According to a recent report by Reuters, the Chinese Government has significantly reduced the number of foreign products on its central government procurement list. In its analysis, Reuters found that products of top U.S. technology companies, including Cisco Systems, Apple, Intel's McAfee and Citrix Systems, had been dropped from the list. The news agency cited two possible motivations for the reduction of foreign products. One is a national security concern in "response to revelations of widespread Western cyber surveillance" and the other is "a protectionist impulse to shield China's domestic technology industry from competition".
The procurement list is maintained by the Central Government Procurement Center (CGPC), which was established in January 2003 — shortly after China's Government Procurement Law (GPL) became effective. The CGPC implements GPL requirements relating to centralized procurement, under the supervision of the Ministry of Finance.
The recent WTO Trade Policy Review of China pointed out that centralized procurement accounted for 87.6% of China's government procurement in 2012. (See Revised Secretariat Report, WT/TPR/S/300/Rev.1.) The threshold for purchases from the CGPC list is RMB 500,000 ($80,000). It now includes nearly 5,000 products. Most of the more than 2,000 products that were recently added to the list were domestic products.
Chinese central government entities can undertake their own procurement of a product only if it is not included on the list. The CGPC list does not apply to local governments, which may have their own procurement lists, or to state-owned enterprises. The military is also not subject to the centralized procurement requirements as it maintains its own procurement system.
China is not yet a party to the WTO Government Procurement Agreement (GPA), so it is not obligated to open its procurement to foreign firms. However, it has a WTO commitment to join the GPA, and its negotiations on the terms of its accession have entered their 8th year. As a consequence, its removal of foreign products from its procurement list may raise concerns with GPA parties.
Jean Heilman Grier
March 2, 2015
Related Posts
China's 2014 Offer Advances GPA Accession