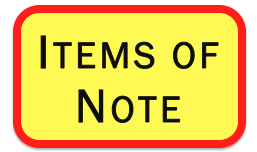 Regulatory cooperation in the Transatlantic Trade and Investment Partnership (TTIP) negotiations is the subject of a newly published paper: This time it's different: Turbo-charging regulatory cooperation in TTIP.  In the paper, Peter Chase and Jacques Pelkmans present an assessment of how transatlantic regulatory cooperation might work and how the TTIP negotiations could result in a more ambitious outcome than have other trade agreements.
The paper is part of the "TTIP in the Balance" project, jointly organized by the Centre for European Policy Studies (CEPS) and the Center for Transatlantic Relations (CRT) at Johns Hopkins University.
Other papers published in this series are:
Agriculture, Food and the TTIP: Possibilities and Pitfalls by Tim Josling and Stefan Tangermann
Public Procurement in the Transatlantic Trade and Investment Partnership Negotiations by Steve Woolcock and Jean Heilman Grier
Transatlantic Investment Treaty Protection by Lauge Poulsen, Jonathan Bonnitcha and Jason Yackee
Transatlantic Treaty Investment Protection – A Response to Poulsen, Bonnitcha and Yackee by Freya Baetens
The Geostrategic Implications of TTIP by Daniel Hamilton and Steven Blockmans
The Transatlantic Trade and Investment Partnership: The Services Dimension by Patrick Messerlin
All of the papers can be found on the CEPS website and the CTR website.
Jean Heilman Grier
June 22, 2015
Related Posts
Addressing Agriculture and Food Issues in TTIP
Investment Protections in TTIP?
Public Procurement in TTIP Negotiations