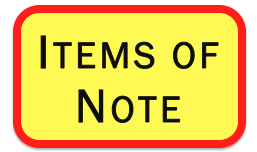 Publication: An article, What are the Prospects for Concluding Work on China's GPA Accession in 2015?" has been published in the Public Procurement Law Review (24 PPLR, Issue 6 (Nov. 2015)). The article examines three key questions that the parties to the WTO Government Procurement Agreement (GPA) will need to answer in determining whether to approve China's accession to the GPA:
Is China offering procurement that is commensurate with the coverage of GPA parties?
Should China be permitted special measures to facilitate its accession to the GPA?
Does China have the legal framework necessary to implement the GPA?
The article begins with a review of the developments in China's accession negotiations. It then examines the procurement that China is offering to open under the GPA and compares it to the procurement that the parties cover under the Agreement. It also considers China's proposals for phasing-in GPA obligations, as well as the types of issues that will need to be reviewed with respect to China's legal framework. The article concludes with an assessment of the prospects for completing negotiations on China's accession to the GPA in 2015.
Jean Heilman Grier
November 12, 2015
Related Posts
China's 2014 Offer Advances GPA Accession