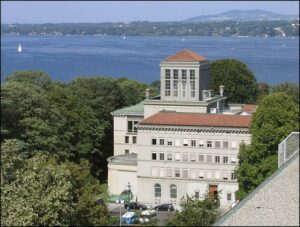 The WTO Committee on Government Procurement (Committee) has issued its annual report (GPA/134). In that report, it took stock of the status of accessions to the WTO Government Procurement Agreement (GPA), its work programs and development of arbitration procedures. This post notes the highlights of that report, in particular with respect to China's accession negotiations.
Stocktaking of GPA Accessions: The most significant activity in the Committee in 2015 centered on accessions: Montenegro and New Zealand became GPA parties: Moldova and Ukraine were approved for GPA membership; and Australia and Tajikistan commenced negotiations to join the GPA.
China's GPA Accession Negotiations: During 2015, the GPA parties held several substantive discussions with China on its latest (fifth) revised offer. China reiterated its commitment to GPA accession and its willingness to continue discussions with the parties to try to find a solution to the terms for its accession. However, it also informed the parties that its latest offer included all of the substantive concessions that it was authorized to make under its current national conditions. It indicated that any further expansion of coverage would depend on future reforms, such as those underway for state-owned enterprises (SOEs) and the military. But, it could not offer any timetable for such reforms. China suggested that the best course may be for the parties to let it accede in the near future on the basis of its latest offer, with perhaps some improvements and an understanding that its coverage could be expanded over time. The parties responded by emphasizing that further significant improvements would be needed in order to conclude China's accession. A number of parties urged China to submit a sixth revised market access offer in 2016.
Work Programs: The GPA parties have made progress on four work programs that were initiated in 2014 when the revised GPA entered into force. Those work programs address issues that were not resolved during the revision of the Agreement and take up new issues. They are intended, inter alia, to enhance transparency relating to parties' approach to facilitating participation by small and medium-sized enterprises (SMEs) in government procurement, collecting statistics on procurement, promoting sustainability in parties' procurement processes, and parties' exclusions and restrictions in their market access commitments. Work on a 5th work program – on safety standards in international procurement – has been deferred.
Arbitration Procedures: The Committee is close to finalizing arbitration procedures, which are called for in the revised GPA. The procedures are intended to facilitate resolution of objections to the proposed withdrawal of an entity from GPA coverage on the basis that government control or influence over the entity has been effectively eliminated. They may be adopted at the Committee's next meeting in February 2016.
Revised Checklist for Accessions: In October, the GPA parties updated the "Checklist of Issues for Provision of Information Relating to Accession to the Revised Agreement on Government Procurement" (Checklist) (GPA/132). The Checklist is an important element in negotiations to join the GPA, as it provides a means for acceding countries to provide information on their government procurement regimes, including procurement laws and regulations and procuring entities. The updated Checklist reflects changes in the revised GPA and supersedes a 2000 Checklist. For example, to correspond to provisions added in the revised GPA, the Checklist includes a new section on avoidance of conflicts of interest and prevention of corrupt practices, and also seeks information on measures to promote the conservation of natural resources and protect the environment.
Jean Heilman Grier
December 4, 2015
Related Posts
China's Prospects for GPA Accession
Need to Initiate GPA Arbitration Process
Ukraine: Approved for GPA Membership
Work Programs for Unfinished Business in Revision of GPA