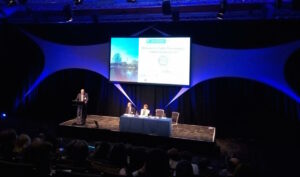 On June 12-13, an international conference on public procurement, Public Procurement: Global Revolution VIII, convened at the University of Nottingham in England's East Midlands. It was a major gathering of international procurement scholars, lawyers, practitioners and multilateral organizations. The conference, which celebrated its 20th anniversary, drew panelists and participants from around the world.
In light of the conference's 20th anniversary, participants considered the reform of international procurement regulations over the past two decades, including with respect to the WTO Government Procurement Agreement (GPA), the UN Commission on International Trade Law's (UNCITRAL) Model Law on Procurement and multinational development bank procurement.
A series of workshops in four broad categories examined a wide variety of issues. Key topics are noted below.
Current Issues in the International Arena included:
Experiences of Brazil, India and China in global procurement
Potential limits on the expansion of GPA membership
The European Union's Third Country Access Tool
Implications of the Trump Presidency
Impact of South Korea's accession to the GPA
U.S. and Korean perspectives on Brexit
Use of offsets, including in the Brazilian defense industry
Procurement in the EU and United Kingdom: Issues included Brexit and its implications for UK procurement and sustainable procurement, as well as the pursuit of social policies after the UK exits the EU.
Corruption and Debarment: Topics included the World Bank study on corruption and debarment, international experience with respect to debarment and self-cleaning and anti-corruption tools.
Procurement in Practice: Issues addressed included framework agreements and EU-China Public Private Partnerships, implementation issues in Italy and alternative regulation of public procurement, procurement by small and medium-sized enterprises (SMEs), sustainable procurement and integrity in procurement.
Jean Heilman Grier
June 15, 2017
Related Posts
EU: Penalizing Closed Procurement Markets
Prospects for Expansion of WTO Procurement Pact