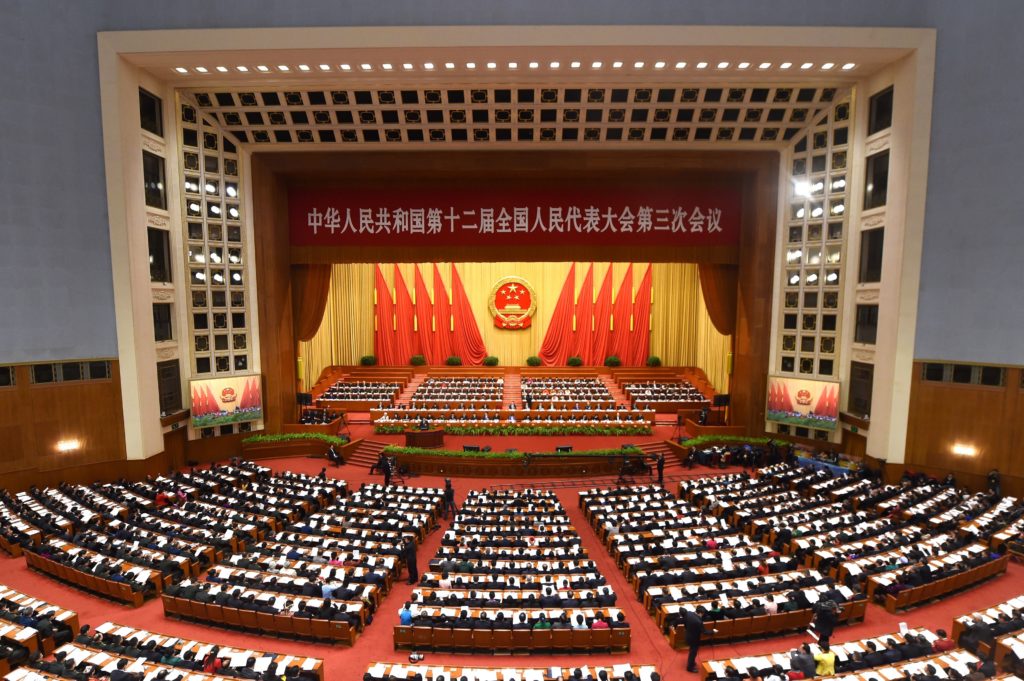 In October, China submitted a new, long-awaited offer in its negotiations to join the WTO Government Procurement Agreement (GPA). Its new offer demonstrates that it is serious in moving its accession toward completion. It includes significant improvements, including covering all provinces, adding 16 state-owned enterprises (SOEs) and military entities, as well as opening all construction services, expanding its covered services and removing several restrictions in earlier offers. This post highlights the improvements, outlines obstacles and suggests a path forward to completion of an accession that has dragged on for 12 years.
China, on October 21, submitted its sixth revised offer of the procurement that it proposes to cover under the GPA. The new offer came nearly five years after its last offer at the end of 2014, and 12 years after it applied for accession and submitted its first offer in 2007.
For the first time, China has offered two military entities, the Ministry of Defence and the Logistics Support Department of the Central Military Commission, after long contending that it could not cover its defense sector. China added a positive list of goods those entities will procure under the GPA, which is consistent with the positive lists used by other GPA parties in specifying their defense entity coverage. China excludes procurement by its military forces "for the direct purpose of providing foreign assistance" and for "the provision of support overseas," which is comparable to a U.S. exception.
In its new offer, China added seven provinces (Gansu, Guizhou, Jilin, Qinghau, Shaanxi, Sichuan and Yunnan) to complete its coverage of all 22 provinces plus four municipalities that are equivalent to provinces. It has not offered any autonomous regions.
China also removed a 2014 provision that would have delayed application of the GPA to 10 provinces for three years. It also omitted its earlier qualification that the GPA would not apply to the procurement of construction services by sub-central government entities using special funds of the central government.
China added 16 state-owned enterprises (SOEs), beginning with the China State Railway Group and its 18 sub-central groups. The other new SOEs are airport authorities (Beijing, Guangdong, Guizhou, Henan, Shanghai, Yunnan), highways, roads and bridges (Hunan, Jilin, Shanxi, Sichuan), subways (Beijing, Shanghai), waterworks (Beijing, Tianjin) and a port (the Ningbo Meishan-Island International Container Terminal in Zhejiang Province). China's new offer also includes 36 local colleges and universities, at least one for each of its 26 provinces and municipalities.
China has aligned all of its permanent thresholds with those applied by most GPA parties. Particularly significant, it has cut the construction services threshold for its sub-central entities and other entities from 15 million Special Drawing Rights (SDRs) to five million SDRs and reduced the goods and services thresholds of its sub-central entities from 355,000 SDRs, the U.S.-applied threshold, to 200,000 SDRs.
Another important development is China's coverage of all construction services, except those excluded for specific entities. It even removed its exclusion of dredging, which the U.S. maintains. China also expanded its coverage of service categories, adding services such as taxation, real estate, technical testing and analysis and wholesale trade, retailing and franchising services.
While the new offer moves China closer to accession, several obstacles remain. China continues to assert a "right" to transitional measures and has proposed higher transitional thresholds for one year (reduced from two years in its 2014 offer). It also notes that it "may require" the incorporation of transfer of technology, domestic content and offsets, which are prohibited by the Agreement. As noted in an earlier post, the GPA parties will need to approve any transitional measures as only least developed countries are entitled to them. Justifying special measures for China may be difficult amidst the ongoing debate, especially in the U.S., about developing country status.
A second obstacle is China's insistence that it delay its implementation of the GPA for two years after its accession (down from three years in its 2014 offer), an issue addressed in a previous post. A third potential issue is China's proposed exclusion of "procurement with the aim of supporting small and medium-sized enterprises," in particular as it relates to medium-sized enterprises; this exclusion would likely encompass most Chinese firms. GPA parties have long opposed small business programs that favor domestic suppliers, notwithstanding the broad U.S. carve-out of set-asides for its small businesses.
Assuming that these obstacles can be overcome, the broader question facing the GPA parties is whether they are satisfied with China's coverage, in particular its coverage of SOEs. If they do not regard China's offer as commensurate with their own coverage, they could nonetheless accept China's coverage subject to their own imposition of reciprocity conditions where they regard China's coverage as following short. The European Union is particularly adept at imposing reciprocity conditions, seen most recently in Australia's accession where it denied Australia access to certain of its GPA-covered procurement.
China's 2019 offers brings it closer to offering procurement commensurate with the GPA parties. With focused effort on both sides of the negotiations, China's accession should be within reach.
Jean Heilman Grier
November 7, 2019
Related Posts
China's 2014 Offer Advances GPA Accession
China's 2018 WTO Trade Policy Review: Procurement Highlights
Modest Improvements in China's 2013 GPA Offer, Obstacles Remain
GPA Reciprocity: Incentives for Bilateral Agreements
WTO GPA's Treatment of Developing Countries
UPDATE: This post was updated on November 18, 2019 to reflect the fact that China proposes a transition period for thresholds of one year, not two years.