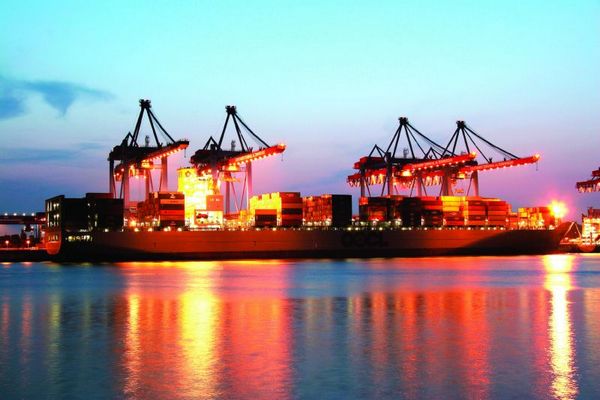 When President Trump pulled the United States out of the Trans-Pacific Partnership agreement at the beginning of his presidency, he emphasized his interest in negotiating trade deals on a bilateral basis. Nearly three years later, he can point to several successfully negotiated agreements: a modest revamp of the North American Free Trade Agreement (NAFTA), first-stage agreements with China and Japan and a minor revision of a trade agreement with Korea. This post highlights the resulting agreements.
U.S.-Mexico-Canada Agreement
On December 10, 2019, a year after signing the U.S.-Mexico-Canada Agreement (USMCA) to replace NAFTA, the three countries amended it. The Protocol of Amendment incorporated revisions to the Agreement that reflected the U.S. Trade Representative's (USTR) months-long negotiations with Democrats in the House of Representatives to address their concerns with the original Agreement. The changes affected the Agreement's provisions relating to state-to-state dispute settlement, labor, environment, intellectual property and rules of origin. They included strengthening the enforcement provisions, including by removing a provision that would have allowed a party to block the formation of a dispute settlement panel and establishing a new and enhanced labor-specific enforcement mechanism.
The USMCA's implementing legislation repeals the North American Free Trade Agreement Implementation Act, but only suspends the 1988 U.S.-Canada FTA, the precursor to NAFTA. That will mean that if the USMCA were to terminate 16 years after the date of its entry into force, as provided for in the Agreement "unless each Party confirms it wishes to continue this Agreement for a new 16-year term," there would be no NAFTA to be resurrected, as there would be with the bilateral agreement with Canada.
The House of Representatives overwhelming approved – by a 385 to 41 vote – the USMCA implementing legislation on December 19; the Senate is expected to take up the USMCA in January. Mexico has already ratified the Agreement, both the original agreement and the Protocol of Amendment. Canada's House of Commons is expected to vote on the Agreement after it reconvenes in late January. The USMCA will enter into force two months after the last party has notified completion of its domestic procedures.
There are competing views on how the USMCA measures against NAFTA. While the administration's Statement of Administrative Action calls the USMCA "a comprehensive overhaul of the NAFTA," it notes that the new agreement replicates many NAFTA provisions, including duty-free treatment of industrial goods and textiles. However, the USMCA also updates and adds disciplines not covered by the NAFTA, including "robust labor and environment chapters as integral parts of the Agreement, rather than separate supplemental agreements" and chapters on digital trade and state-owned enterprises.
U.S.-China Phase-One Agreement
After months of on-again, off-again negotiations, the U.S. and China appear poised to sign a Phase-One agreement in early January. USTR announced on December 13 "an historic and enforceable agreement" that commits China to structural reforms and other changes to its economic and trade regime as well as "substantial additional purchases of U.S. goods and services.
For its part, the U.S. will modify its Section 301 tariffs on China. It will maintain 25% tariffs on approximately $250 billion worth of Chinese imports but cut in half the 15% tariffs on approximately $120 billion worth of Chinese imports. It is also suspending the 15% tariffs that were to take effect on goods valued at $160 billion on December 15.
Although the 86-page agreement is not yet final, USTR outlined the outcomes in a fact sheet:
An intellectual property chapter will address "numerous longstanding concerns in the areas of trade secrets, pharmaceutical-related intellectual property, geographical indications, trademarks, and enforcement against pirated and counterfeit goods."
A Technology Transfer chapter will end China's long-standing practice of forcing or pressuring foreign companies to transfer their technology to Chinese companies as a condition for obtaining market access, administrative approvals, or receiving advantages from the government.
The Agricultural Chapter "addresses structural barriers to trade" such as standards and supports "a dramatic expansion of U.S. food, agricultural and seafood product exports."
A Financial Services chapter addresses "longstanding trade and investment barriers" to U.S. financial service providers, including foreign equity limitations and discriminatory regulatory requirements.
A chapter on Macroeconomic Policies and Exchange Rate Matters addresses unfair currency practices and includes policy and transparency commitments on currency issues.
An Expanding Trade chapter commits China to purchase various U.S. goods and services over the next two years, at a level that "exceeds China's annual level of imports for those goods and services in 2017 by no less than $200 billion."
The dispute resolution provisions, aimed at ensuring effective implementation of the commitments relies on bilateral consultations, rather than dispute settlement panels. It will allow each party to "take proportionate responsive actions that it deems appropriate," which likely means the imposition of tariffs.
The text of the U.S.-China agreement is undergoing legal review and authentication of translations. It will take effect 30 days after its signing, which is expected in early January. The plans for negotiations on Phase Two are not clear.
U.S.-Japan Mini-Trade Deal
On October 7, the U.S. and Japan signed the U.S.-Japan Trade Agreement on agricultural and industrial exports and a Digital Trade Agreement. With approval by the Japanese Diet in early December, they are expected to enter into force on January 1, 2020. The next stage of negotiations is expected to start in the spring.
In 2018, the U.S. and Korea reached agreement on minor revisions to the U.S.-Korea Free Trade Agreement.
Jean Heilman Grier
December 18, 2019
Related Posts
China Section 301: Tariffs Expand
US-Japan Agreements: Examining the Texts
U.S.-Korea FTA Modifications Examined
US-Japan Trade Pact: Advisory Committee Reports
USMCA: Measures to Implement Procurement Chapter
UPDATE: This post was updated on December 20, 2019 to reflect the House of Representative's approval of the USMCA.