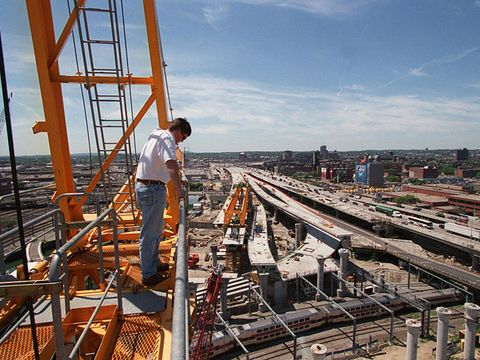 In its 2020 National Trade Estimate on Foreign Trade Barriers (NTE), the U.S. Trade Representative (USTR) catalogued trade barriers in 63 countries, customs territories and regional associations, including the 50 largest markets for U.S. goods. This post highlights the report's findings relating to "buy national" and other barriers in government procurement markets, focusing in particular on new developments in 2019 and unfulfilled commitments to seek membership in the WTO Government Procurement Agreement (GPA).
As detailed in posts on prior NTE reports, a number of trading partners maintain domestic preferences and other restraints on foreign participation in their procurement. They include Algeria, Angola, Argentina, Australia, Bolivia, Brazil, Ecuador, Egypt, the European Union (utilities sector), Ghana, India, Indonesia, Israel, Jordan, Kenya, Korea, Kuwait, Malaysia, Nigeria, Paraguay, Philippines, Qatar, Russia, Saudi Arabia, South Africa, Thailand, Tunisia, Turkey and the United Arab Emirates (UAE). Other barriers involve the prevalence of corruption and concerns with the conduct of procurement such as lack of transparency and predictability.
The NTE also reported on developments in procurement systems in a number of countries in 2019.
Angola announced a revised public procurement law in July 2019 that is undergoing a consultative process. Its 2016 procurement law represented an effort to reform and modernize its procurement regime and was a condition of an ongoing African Development Bank loan to support the reform of its electric power sector.
Cambodia: The NTE reported that as of December 2019, industry had not observed any noticeable changes to Cambodia's government procurement processes despite a new regulation issued early in 2018 on procedures to resolve complaints about irregularities in government procurement.
Costa Rica: According to a leading business association, Costa Rica invoked a provision in its Public Contracting Law, which allows non-competitive awarding of contracts, in 21 cases covering over $13 million in ICT goods and services from January to August 2019. The NTE also noted progress relating to Costa Rica's electronic procurement platform, Sistema Integrado de Compras Públicas (SICOP). SICOP provides a single purchasing platform for all participating ministries with an entirely paperless procurement process based on a secure database, allowing enhanced levels of transparency and competition in the procurement process. By September 2019, 229 of 270 government agencies had migrated to the system. Also, nearly 350 foreign firms have registered through an alternative digital signature facility that SICOP offers for foreign suppliers.
Cote D'Ivoire: In July 2019, as part of its transposition of the 2009 West African Economic and Monetary Union directives into Ivoirian law, the government endorsed a new public procurement code to increase transparency and address weaknesses in its procurement process.
European Union: In July 2019, the European Commission issued guidance for EU contracting authorities on participation of third country bidders (non-trade agreement partners) in the EU procurement market. The NTE focused on the element of the guidance aimed at reinforcing the importance of reducing abnormally low-priced bids. While the guidance is not expected to affect U.S. access to EU procurement under GPA, USTR noted that it does not define what constitutes an abnormally low bid nor a method to conduct the evaluation. While a public buyer must give the third country bidder an opportunity to explain and justify a low-priced bid, member states are free to set up national rules and methods to implement this process.
Poland: In October 2019, Poland's president signed a new public procurement law, which addresses a U.S. concern with the country's use of "lowest cost" as the main criterion in the award of contracts. The new law departs from the price criterion, allows a more collaborative approach between the procuring entity and bidders, and rewards innovation. The law, which enters into force in 2021, aims to strengthen the position of contractors and subcontractors by increasing competition, simplifying procurement procedures and making appeals against a contracting authority's decision easier.
Jordan: Government Procurement Bylaw No. 28, adopted by Jordan's cabinet in February 2019, grants priority to a domestic bid over a foreign bid if the bids are equivalent in terms of requirements, specifications and price. Jordan also offers domestic companies a preferential rate of 15 percent in all government tenders based on a 2013 cabinet decision, which has been renewed annually.
Kenya: Beginning in 2019, all Kenyan tenders and procurement must be undertaken through an Integrated Financial Management Information System, which was launched in 2014 to improve transparency and accountability in government financial management.
Mexico: The Mexican government announced plans at the end of 2018 to centralize most federal government procurement under the Secretariat of Finance (Hacienda). Pemex, the state-operated oil company, the Federal Electricity Commission (CFE) and the armed forces are exempt from the consolidated procurement. The Secretariat of Finance's Comptroller (Oficial Mayor) now controls all purchasing for all other agencies. The NTE also noted that the Hacienda announced in June 2019, that 61.2 percent of bids for medicine and medical supplies for government and public hospitals and clinics via the Secretariat of Health and Mexican Social Security Institute were declared "desierto" because they did not receive bids or the bids were considered invalid.
Taiwan implemented amendments to its Government Procurement Act in May 2019. The amended Act requires a government procurement contract to stipulate the responsibility of both the supplier and the procuring entity in the event that its erroneous performance, false representation or poor management causes damage to the other party. Previously, the Act had applied only to the supplier's liability.
Taiwan's amended law also revised the domestic review process, which allows suppliers to challenge procurement actions. To prevent a procuring entity from delaying in correcting procurement conduct found to be illegal, the amended Act requires the procuring entity to undertake a lawful alternative within 20 days after the Complaint Review Board for Government Procurement (CRBGP) finds that it breached regulations. A supplier obtaining a favorable decision against a procuring entity may request reimbursement from the entity of its expenses in preparing the tender and filing the complaint. If the procuring entity fails to comply with the CRBGP's decision within 20 days, the supplier may file a complaint with Board.
UAE: To address lengthy delays in payment for government procurement, in 2019, the Abu Dhabi government announced a rule requiring all public sector and state-owned entities to pay suppliers and contractors within 30 days after receiving their invoices. Also, in 2019, the UAE issued Decision Number 4 providing a 10-percent preference for small- and medium-sized enterprises owned by UAE citizens, environmentally friendly or "green" companies and "green" commodities and services produced in the UAE.
The report also draws attention to three countries that made commitments to seek accession to the GPA when they became WTO Members. Since Jordan commenced GPA accession negotiations in 2002, it has submitted an initial offer several revised offers, responding to requests for improvements to its market access; its negotiations have not concluded. Oman began negotiations to accede to the GPA in 2001, but it has not completed the accession process. Saudi Arabia, which became a WTO member in 2005, has not yet even applied for accession.
Jean Heilman Grier
April 6, 2020
Related Posts
2016 Trade Barriers Report: Government Procurement
2017 Trade Barriers Report: Government Procurement
2018 Trade Barriers Report: Government Procurement
2019 Trade Barriers Report: Government Procurement