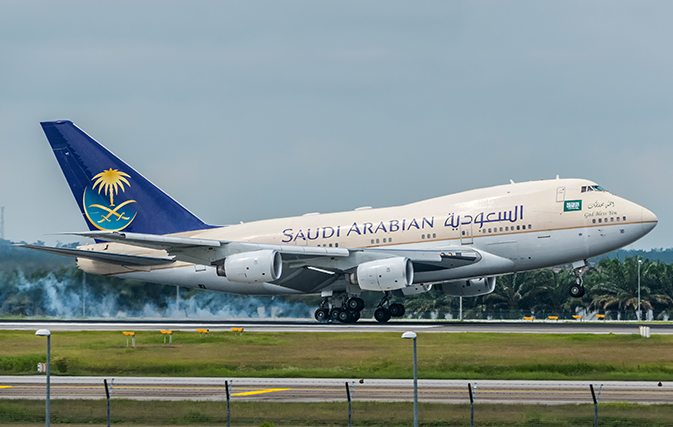 In the WTO's third review of Saudi Arabia's trade policies and practices, a number of members requested information on its plans to join the Government Procurement Agreement (GPA), as it promised to do when it became a WTO member 15 years ago. This post looks at the Saudi's GPA commitment and recent developments in its procurement regime, which would be incompatible with the GPA.
In its negotiations to join the WTO, Saudi Arabia committed to start negotiations for GPA membership within a year of its WTO accession by tabling a market access offer. Although it became a WTO member in 2005 and an observer to the GPA in 2007, the Kingdom has taken no steps to initiate GPA negotiations. Nor has it indicated that it plans to do so any time soon.
According to the WTO procurement committee's 2020 annual report, of the four WTO members that have yet to initiate GPA accession negotiations to fulfill WTO commitments, only Saudi Arabia provided no information on its intentions. The others (Afghanistan, Mongolia and the Seychelles) informed the committee in 2020 on the developments in their respective procurement systems and their preparations for GPA accession. 
In its WTO accession negotiations, members had sought a commitment from Saudi Arabia to join the GPA because government procurement "accounted for a major part of Saudi Arabia's imports." Procurement continues to play a significant role in its economy. The WTO Secretariat noted in the Trade Policy Review (TPR) that in recent years, the Saudis "annual spending on public procurement was in the range of 28% to 38% of the government public budget" and, based on its 2019 and 2020 budgets, government procurement represented around 13% of GDP (approximately SAR 300 billion annually). 
In its TPR report, the WTO Secretariat detailed recent developments in Saudi Arabia's government procurement system. In 2016, the Kingdom launched Vision 2030, described by the Saudi government as "a blueprint and an ambitious roadmap for Kingdom's economic diversification and eventual development." Among Vision 2030 goals is increasing domestic production and government procurement through local content measures. In that context, the Saudis in December 2019, implemented a new Government Tenders and Procurement Law (GTPL), which, inter alia, aims to support small and medium enterprises (SMEs) and increase local content in government procurement contracts.
Under the new Law, domestically produced products qualify for a price preference of 10 percent, which apparently can be increased upon agreement between the newly created Local Content and Government Procurement Authority and the Center of Spending Efficiency. Products from other Gulf Coordinating Council member states also qualify for a price preference of 10 percent.
To benefit from local content and SME preferences, suppliers must generally supply locally made products, hire locals, conduct research and development and include other elements of local content.  Saudi Arabia is even considering whether to apply preferences related to local content "to commercial companies in which the State owns more than 51% of the share capital." Such companies are subject to certain elements of the new GTPL.
The Ministry of Finance in coordination with the Local Content and Government Procurement Authority, the Small and Medium Enterprises General Authority and the Capital Market Authority prepared regulations to implement the GTPL, which became effective in December 2019. These regulations include mechanisms for providing preferences for local content and SMEs, as well as the imposition of fines on contractors that do not comply with the local content requirements.
The Kingdom's domestic content requirements and price preferences would not be consistent with the GPA. However, as the United States has demonstrated in its implementation of the Buy American Act, such restrictions can be waived to comply with the GPA's non-discrimination obligations.
Saudi Arabia's long-unfulfilled commitment to seek GPA membership stands in sharp contrast to its strong support for the multilateral trading system, its leadership in the G-20 on discussions of trade issues and its engagement in other WTO negotiations, as recognized in the TPR. It is time that the Kingdom demonstrated leadership for the region and developing countries by initiating negotiations to join the GPA. 
Jean Heilman Grier
March 10, 2021
Related Posts
Prospects for Expansion of WTO Procurement Pact
WTO GPA Membership: Status and Prospects