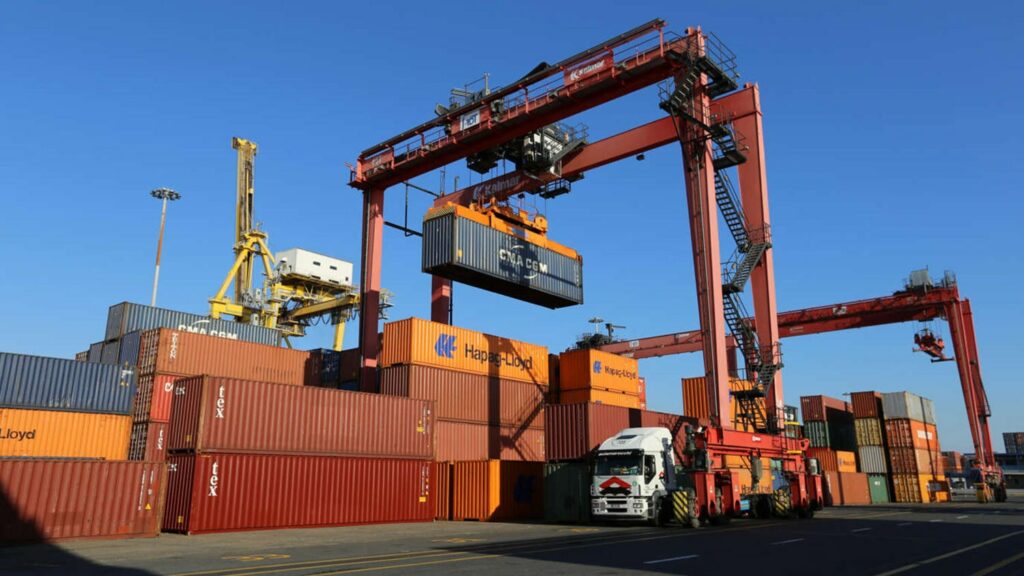 This post surveys major actions in 2021 in the international procurement arena. It begins with agreements that are aimed at liberalizing procurement markets. It then looks at measures that are focused on protecting domestic procurement markets or restricting foreign access to those markets.
WTO Government Procurement Agreement (GPA): The GPA parties reached two milestones in 2021: the 40th anniversary of the first international procurement agreement – the GATT Code on Government Procurement and the 25th anniversary of the GPA. As for accessions to the GPA, the United Kingdom (UK) became an independent party after its exit from the European Union, and Brazil submitted two market access offers. Meanwhile, China's accession negotiations continued into their 14th year with no end in sight. Saudi Arabia backed away from its commitment to seek GPA membership. In a slightly concerning development, the GPA committee has been hobbled since July by the inability of the parties to agree on a new chair.
CPTPP: Three countries applied to join the 11-member Comprehensive and Progressive Trans-Pacific Partnership (CPTPP). The UK applied in February and began accession negotiations in June. In September, China applied for accession, followed a week later by Taiwan. Other countries, including Thailand and Korea are reportedly preparing to apply for CPTPP membership. However, there is still no indication that the United States will seek re-entry into this expanding agreement, which includes GPA-standard government procurement provisions.
EU-Mercosur FTA: The EU and its Mercosur partners (Argentina, Brazil, Paraguay, and Uruguay) finalized their 2019 agreement in principle. Their government procurement commitments only extend to central governments but include plans to seek sub-central coverage. The EU's partners will be able to apply transitional measures such as offsets.
RCEP: The other major Asian agreement, the Regional Comprehensive Economic Partnership (RCEP) will enter into force on January 1, 2022 after it was ratified by 10 of its 15 signatories. Those ratifying were six ASEAN members (Brunei, Cambodia, Lao PDR, Singapore, Thailand, and Vietnam) and four other countries (Australia, China, Japan, and New Zealand). Five countries have yet to ratify it: Indonesia, Korea, Malaysia, Myanmar, and the Philippines. RCEP's very modest procurement provisions focus on transparency and cooperation.
Biden Administration's Procurement Policies: President Biden set his mark on government procurement with a "Made in America" order in January. It directed agencies to strengthen application of the Buy American Act and other "Made in America" laws, including by limiting waivers. (An exception to the administration's focus on measures to protect the domestic market was its reversal of efforts initiated by its predecessor to reduce U.S. commitments under the GPA and free trade agreements (FTAs) by removing essential medicines from these agreements.)
Based on the president's instructions, the Federal Acquisition Regulatory Council (FAR Council) proposed revisions of the Federal Acquisition Regulation (FAR). It proposed a three-stage increase in the amount of a product's component parts that must be manufactured in the U.S. for a product to qualify as U.S.-made: an immediate increase in the domestic content threshold from 55 percent to 60 percent, followed by two additional increases – to 65 percent in two years and to 75 percent five years later. The Council also proposed a framework for an enhanced price preferences for domestic products that are considered critical products or made up of critical components. It also sought comments that could lead to FAR revisions, including revision of the components test and possible preferences on services. The Council is finalizing the rule.
The White House also established a Made in America Office, which will review all waivers and their justifications, and a Made in America website for posting waivers.
Infrastructure Investment and Jobs Act (IIJA): The IIJA, which became law on November 15, contains numerous "Buy America" provisions, including a "Build America, Buy America Act". These provisions build on the president's "Made in America" order. The IIJA imposes a domestic preference on all infrastructure projects that receive federal funding. This requirement constitutes a major expansion of domestic preferences for infrastructure projects. The Act also increases the domestic component content requirements for products and construction materials subject to the Buy American Act.
EU International Procurement Instrument (IPI): The EU moved closer to adopting a long-stalled procurement regulation that would allow it to limit non-EU companies' access to EU procurement if their home countries did not offer similar access to EU firms. After the EU member states finally reached a carefully balanced consensus on the IPI, the European Parliament on December 14 gave its overwhelming support to the IPI's aim but proposes revisions to further strengthen it. The next step is for the Council of the EU (representing the member states), the Commission, and the Parliament to iron out their differences. Borderlex reports that the proponents hope for adoption of the measure in the first half of 2022 during the French presidency of the Council.
USMCA: On December 13, the FAR Council proposed revisions of the FAR to implement the U.S.-Mexico-Canada Agreement, which replaced the North American Free Trade Agreement (NAFTA) 18 months ago (July 1, 2020). The proposed changes replace NAFTA with the USMCA and remove references to Canada as an FTA country since it is not covered by the USMCA's procurement provisions. Canada is still a designated country as a GPA party.
U.S. Thresholds for 2022-23: On November 26, the U.S. Trade Representative published the U.S. dollar values of procurement thresholds that will apply to procurement covered under the GPA and FTAs from January 1, 2022 through December 31, 2023. The FAR Council is preparing to incorporate the revised thresholds into the FAR.
Jean Heilman Grier
December 16, 2021
Related Posts
White House Begins to Implement Made in America Order
White House Proposes Revised "Buy American" Rules
EU Advances Measure to Force Open Foreign Procurement