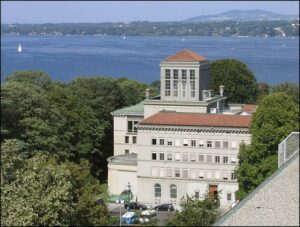 The WTO Government Procurement Agreement (GPA) appears poised for expansion in 2017 – for the third straight year. According to the WTO Secretariat's report of the June meeting of the GPA committee, several accession negotiations are nearing completion. This post considers the status of pending accessions, focusing particularly on Australia's accession, which appears closest to completion. On the other hand, even though China is in its 10th year of GPA negotiations, its accession continues to be elusive.
Australia: After nearly two years of negotiations, Australia moved closer to completing its accession with its recently submitted revised market access offer. But, to do so, it will need to resolve several outstanding issues relating to its coverage of sub-central government entities, preferences to benefit small and medium size enterprises (SMEs) and high thresholds (monetary values above which it would open procurement under the GPA).
With regard to thresholds, Australia could be expected to seek application in the GPA of  the same thresholds that it applies under the 2005 Australia-U.S. Free Trade Agreement (AUSFTA) and that it committed to apply under the Trans-Pacific Partnership (TPP). In both agreements, Australia set the threshold for the purchase of goods and services by its sub-central entities at 355,000 Special Drawing Rights (SDRs) (or US$522,000). Since under the GPA, only Canada and the United States apply this threshold, the European Union and other parties, which apply a much lower threshold of 200,000 SDRs, are likely pressing Australia to match their threshold.
Another stumbling block in Australia's accession negotiations is its proposed exclusion of "any form of preference to benefit small and medium enterprises", an exclusion that it applies in the AUSFTA and included in its TPP commitments. While the U.S. has accepted SME exclusions in its FTAs as a consequence of its own exclusion of procurement set-aside for small and minority businesses, other GPA parties generally oppose them, and are likely seeking removal of Australia's exclusion. The GPA parties demonstrated their commitment to facilitating SME participation in GPA-covered procurement by initiating an SME work program in 2014.
Russian Federation: Earlier in June, the Russian Federation submitted its initial offer of the procurement it proposes to cover under the GPA; this followed its 2016 application for accession. According to the Washington Trade Daily (June 8 and 9, 2017), Russia offered 27 central government entities, including its ministries of health, foreign affairs, culture, industry and trade, energy, justice and the environment. As for sub-central entities, Russia's offer included the Republic of Tatarstanm, Moscow, St. Petersburg, Khanty-Mansi, Prem Krai and Khabarovsk Krai and St. Petersburg. The Secretariat report of the June meeting indicated that Russia's offer covers 30% of its regional government procurement and almost all construction services. The parties requested significant improvements in its proposed coverage, including fewer exemptions of goods, lower thresholds and expanded coverage of services and government entities.
Kyrgyz Republic: The Kyrgyz Republic submitted its most recent revised offer in October 2016 and is now preparing its final offer. However, several issues remain, including "a 20% price preference for suppliers from the Kyrgyz Republic and its Eurasian Economic Union partners". Since the Kyrgyz Republic is a developing country, the parties could allow such a price preference as a transitional measure; but, it would likely be more problematic if it were a permanent preference.
Tajikistan: Tajikistan applied for GPA membership and submitted its initial offer in February 2015 and subsequently two revised offers. It plans to submit a third revised offer, which it indicated to the GPA committee would address most of the parties' outstanding concerns. The meeting report indicated that the parties previously expressed concerns related to a price preference program and transitional thresholds, but, it did not indicate whether those issues have been resolved.
The former Yugoslav Republic of Macedonia (TFYRM): In March 2017, the TFYRM applied for GPA accession and submitted its responses to the WTO procurement committee's checklist of issues, in which it describes its national procurement system.
China: Since China commenced GPA negotiations in December 2007 with an application and initial offer, it has submitted five revised offers, with each expanding the procurement that it proposes to cover under the GPA. However, the GPA parties remain dissatisfied with its latest (December 2014) offer. According to the Secretariat's report, China underlined "difficulties and obstructions related to enhancing the coverage of state-owned enterprises (SOEs)" and "called on parties to be pragmatic and to give special consideration to its situation as a developing country".
All of the WTO members that are actively engaged in negotiating accession to the GPA, with the exception of Australia, are doing so to fulfill a commitment each made when it became a WTO member.
In each of the past two years, the GPA added two new parties: 2015 (Montenegro and New Zealand) and 2016 (Moldova and Ukraine). That trend could continue in 2017, in particularly in light of the WTO's upcoming Eleventh Ministerial Conference (MC11) in Buenos Aires in December, as such ministerial conferences often provide a useful target for demonstrating progress in WTO committees.
Jean Heilman Grier
June 28, 2017
Related Posts
China's Prospects for GPA Accession
Prospects for Expansion of WTO Procurement Pact
Work Programs for Unfinished Business in Revision of GPA