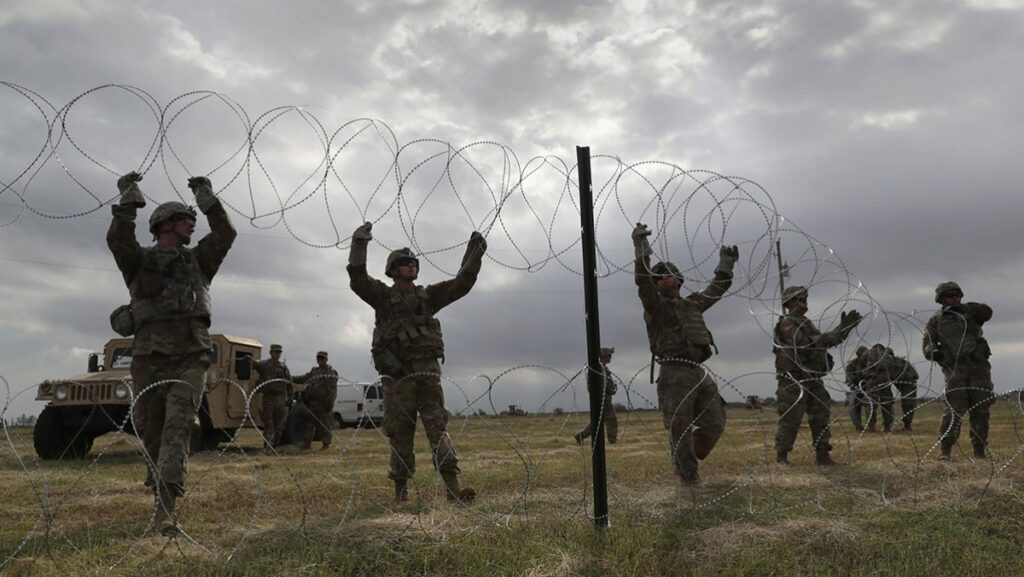 On February 4, Bloomberg news service reported that President Trump is considering issuing an executive order that would withdraw the United States from the WTO Government Procurement Agreement (GPA). This post considers some of the likely consequences of pulling the U.S. out of the GPA.
The GPA, a WTO plurilateral agreement, covers the procurement of the U.S. and 47 other WTO members: Armenia, Australia, Canada, the EU and its 28 member states (Austria, Belgium, Bulgaria, Croatia, Czech Republic, Cyprus, Denmark, Estonia, Finland, France, Germany, Greece, Hungary, Ireland, Italy, Latvia, Lithuania, Luxembourg, Malta, the Netherlands, Poland, Portugal, Romania, Slovak Republic, Slovenia, Spain, Sweden, and the United Kingdom), Hong Kong China, Iceland, Israel, Japan, the Republic of Korea, Liechtenstein, Moldova, Montenegro, Aruba, New Zealand, Norway, Singapore, Switzerland, Chinese Taipei (Taiwan) and Ukraine.
The U.S. has free trade agreements (FTAs) with only five GPA parties: Australia, Canada, Israel, Korea and Singapore; and its FTA access to Canada's market will end soon. When the U.S.-Mexico-Canada Agreement (USMCA) is implemented, it will terminate the North American Free Trade Agreement (NAFTA), which gives the U.S. rights to participate in Canada's federal procurement market. By contrast, the USMCA excluded Canada from its procurement obligations. The administration, however, assured U.S. suppliers that they would continue to have access to Canadian procurement under the GPA. The Statement of Administrative Action, which accompanied the USMCA's implementing legislation, stated: "Once the USMCA enters into force, the United States will continue to have procurement obligations with respect to Canada under the WTO Agreement on Government Procurement." 
U.S. withdrawal from the GPA would mean that all GPA parties, other than those with FTAs, would lose waivers of the Buy American Act. Waivers are only issued for procurement covered by an international agreement or that meets one of the other exceptions to the Act (unavailability, unreasonable of cost of a domestic product or public interest). The GPA parties would also face the prohibition in the Trade Agreements Act of 1979 (TAA) against federal agencies purchasing from countries that do not provide reciprocal access to U.S. firms under trade agreements. That prohibition applies to procurement covered by the GPA, so a revision of the TAA would likely be needed to implement the prohibition. 
Another consequence of a U.S. withdrawal would be that it would lose the opportunity to participate in determining the procurement that China, Russia and other WTO Members will cover under the GPA when they complete their accession negotiations. The U.S. would also not obtain rights to participate in their procurement when they become GPA parties.
As noted in a recent post, China's latest offer, in October 2019, brings many elements of its procurement coverage into line with the GPA parties and provides a path to completion of its access. To cross the final hurdles to GPA accession, China will need to remove remaining obstacles and meet requests of parties for further improvements in its coverage in particular in relation to state-owned enterprises (SOEs) and services. 
A factor that may have implications for its accession is China's recent unilateral measures to open its procurement to certain foreign firms without waiting for its GPA accession. On January 1, China implemented a new Foreign Investment Law (FIL) that prohibits discrimination against foreign-invested enterprises (FIE) in government procurement in China and stipulates that products produced or services provided by FIEs within the territory of China must receive equal treatment under its government procurement regime. These guarantees, however, do not extend to participation by foreign firms operating outside of China.
Another potential consequence of a U.S. withdrawal from the GPA is responses by GPA parties. Currently, most parties do not have measures in place to block access to procurement that they open under the Agreement. As a consequence, countries that are not parties to the GPA can often participate in procurement opened under the Agreement. That could change if the U.S. closes its procurement.
The European Union could lead the way in adopting measures to restrict U.S. access to its procurement markets. For several years, the EU has been considering a measure, an International Procurement Instrument (IPI), that would authorize price penalties on countries that do not open their procurement to EU suppliers. An earlier version would have allowed the EU to close markets in response to other countries' procurement practices. The new European Commission is renewing its efforts to adopt the measure.
The European Commission has cited gaining access to China's procurement as a primary reason for adopting the IPI; earlier it also cited lack of access to U.S. procurement, in particular at the sub-central level, as another potential justification for the measure. Recently, the European business community stated its support for the proposed measure, specifically in relation to China. It also urged that the measure be strengthened and provide for closure of the EU markets in certain cases, in particular in relation to SOEs.
A key question is: what is the U.S. trying to accomplish with its reported circulation of a draft executive order to withdraw the U.S. from the GPA? According to the Bloomberg reporting, the administration wants to use its GPA withdrawal threat as leverage to reform the GPA in line with its views. Although the U.S. has not spelled out what it is seeking, its approach to procurement in the NAFTA renegotiations may provide a clue.
In the negotiations to revise NAFTA, the administration proposed to cap access by Canada and Mexico to U.S. procurement at the same level of procurement that they opened to the U.S. Such a "dollar-for-dollar" proposal was rejected by both countries: it led Mexico to carry over its NAFTA procurement without any improvements and kept Canada out of the USMCA's procurement chapter. Renewing its "cap" approach hardly seems like a winning formula for re-negotiating market access with GPA parties. 
Jean Heilman Grier
February 5, 2020
Related Posts
NAFTA Procurement: Capping Access?
USMCA – Modernized NAFTA: Procurement
Trade Agreements Act of 1979: Broad Authority, Narrow Application
EU: New Push for Measure to Open Procurement
EU: Penalizing Closed Procurement Markets
China's New GPA Offer: Enhances Accession Prospects
China's Investment Law: Open Procurement
EU Business: Rebalance China Relationship
Do Open Markets Decrease China's Incentive to Join GPA?